Safety Tips for Sugar Babies: How to Feel Safe on the First Date
Are you new to sugar dating or have been contemplating it, but don't how to stay safe while navigating the sugar bowl? Then this list of the most important safety tips for sugar babies is exactly what you need!
Online sugar dating has been growing both in popularity as well as in numbers. Most people find it much easier to send a virtual message to a stranger than to chat them up in a bar. Besides, it's much easier to find people who are compatible with you by browsing their profiles than having a drink with each one of them. Another advantage is the certainty that everyone on the site is in search of a relationship, so the chances of getting rejected are lower.
Everything considered, online sugar dating is more pleasant and uncomplicated then in real life. However, it isn't free of dangers. That's why it's important to be aware of them 🙂 Here are our safety tips for sugar babies that will enable you to enjoy the pleasures of sugar dating to the fullest:
Our safety tips for sugar babies
From our article "10 things to know before your first M&G (meet and greet)"
#1 Find out as much as you can about your POT
#2 M&G: Don't demand to be paid for it
#3 Set clear expectations
#4 Discuss the allowance beforehand
#5 Don't expect to get an allowance from the start
#6 Protect your identity
#7 Get a burner phone
#8 Don't sext
#9 Don't share any banking information
#10 Don't make too many assumptions
READ MORE HERE
#1 Look for a safe sugar dating platform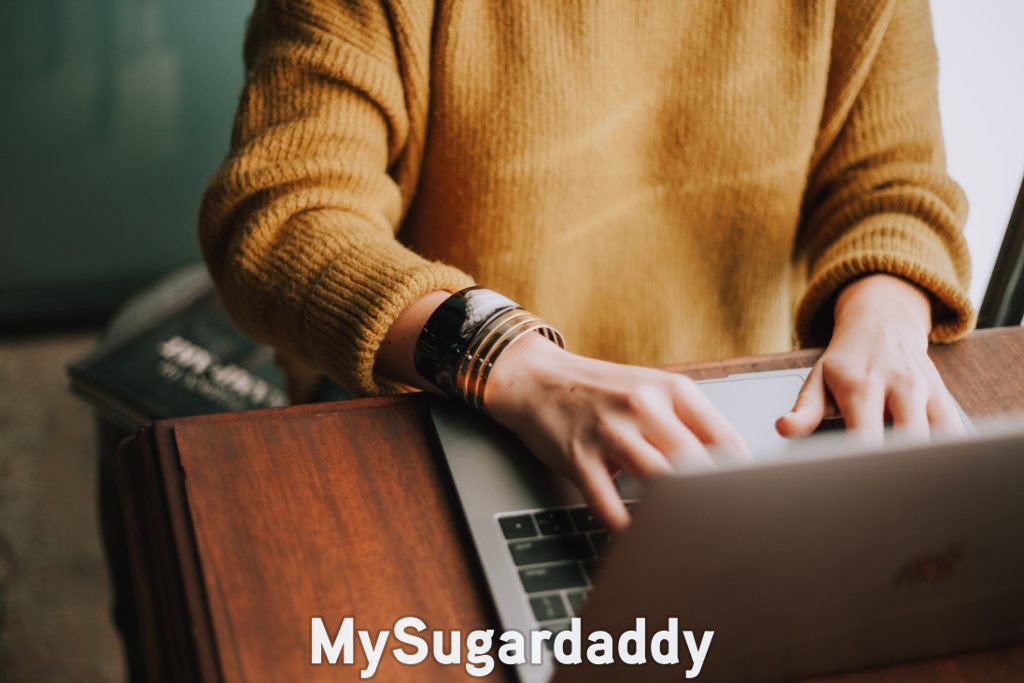 Fake profiles are something pretty much everyone has stumbled upon at least once in their lives. What usually happens is that you find someone who almost seems to be too good to be true only to realize you're talking to someone who's pretending to be that person.
This is a common occurrence on untrustworthy sugar dating sites, as they lack safety measures that would prevent stolen pictures from being used. It happens more often than it should and even on the best dating sites. Therefore, you should never go on a date with someone who can't prove that they are the same person as in their pictures.
Our safety tip: sugar babies can easily find out if they are talking to a fake through a video call, as it'd be very hard to keep fooling the other person.
MySugardaddy is one of the sugar dating platforms that put lots of effort into keeping fakes out. We neither create fake profiles nor pay people to sign up. We analyze every profile according to strict guidelines and filter out every single profile that rises any suspicion. This is our way to ensure a safe environment for our next-level dating experience. Moreover, we have an internal system in place that enables our users to report fake profiles and any other kind of harmful activity.
Hmmmmm… do you smell something fishy? This article will give you many practical tips as to how to avoid getting both catfished and fatfished.
#2 Never meet up for your first date at his or your place
The thoughts about how the first date is going to be like usually start as soon as you realize it's likely to happen. Especially in times of corona, it's hard to find a place to chat with someone undisturbed. Depending on where you are, either all restaurants are closed down or it's hard to find a table because the demand has been so high.
Independently of that and of how much you already trust your potential sugar daddy: don't have your first date at your or his place. He might have been pretending to be someone else entirely or exaggerating parts of his personality to gain your interest. He could also have completely different intentions than stated. Meeting someone at his place can get particularly dangerous if he lives alone.
For this reason, you should always meet someone for the first time in public. The most important thing is that you feel safe, otherwise you won't be able to enjoy the dating experience. One of our biggest safety tips for sugar babies is asking a friend to be around during the date. This way, he or she can step in if things get uncomfortable.
Another pro safety tip for sugar babies is to plan an "emergency call", in which, for instance, a friend could call you after a certain time (like one hour into the date) and tell you something happen. This way, you have a good excuse to leave earlier. By doing this, you protect your potential sugar daddy from feelings of rejection.
Some people don't deal well with rejection. They take it personally, even when it is a matter of lack of chemistry. Other people have trouble communicating it. You can read more about how to deal with rejection in a healthy way here.
#3 Don't give away too much about yourself
In the beginning, tell as little as possible about yourself. You can change that later, after developing enough trust. You can't take back what you said, so be careful. Besides, mystery is hot. This way you can make him even more excited about the next date and the possibility of getting to know you better.
Tell him about you as much as you want and don't forget that you have no obligations besides stating your intentions clearly. Don't share any identifiable information, such as your real name, home and work address. This means you should go home on your own, no matter how well the date went. First dates might give the wrong impression since you can get along well on the surface, only to realize the lack of compatibility further down the road. By following this safety tip for sugar babies, you can stay safe from stalking. Should you really need someone to take you home, call a friend or a taxi.
Do you want to stay anonymous while sugar dating? Follow these safety tips for sugar babies here. Find out how to protect your anonymity while:
✅ creating a sugar baby/sugar daddy profile that keeps your privacy safe
✅ proving that you are who you claim to be
✅ arranging and going on a date
✅ avoiding the most common mistakes
Safety tip for sugar babies #4: Keep your friends informed about (potential) dates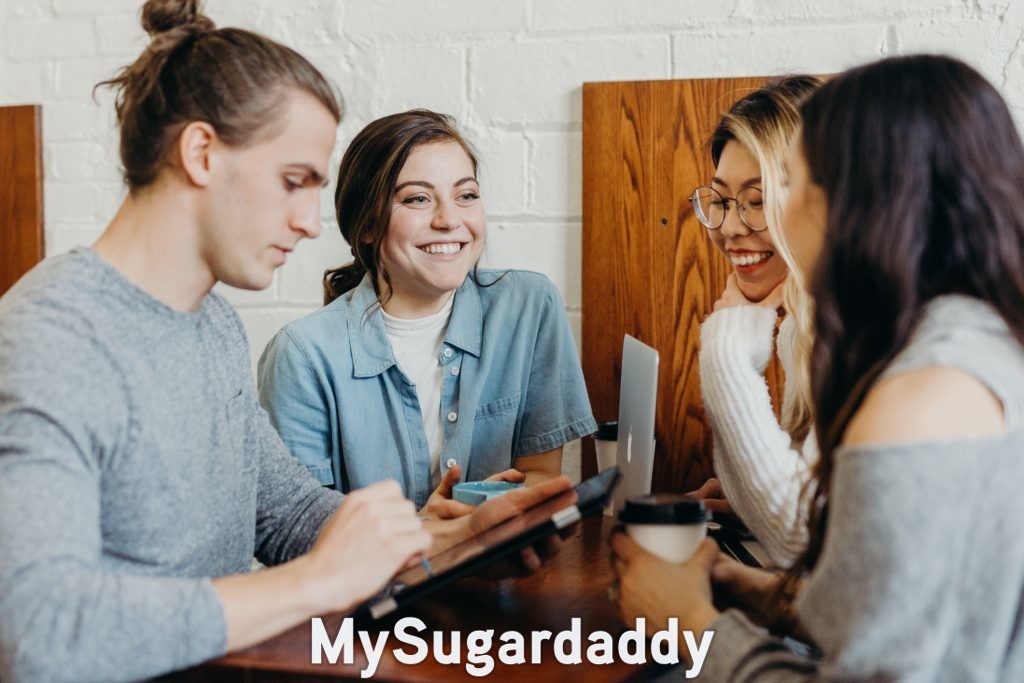 By keeping your friends up-to-date regarding your dates, you can feel much safer, as you can always be found if something happens and you aren't reachable for some time. What has been working best for me is a combination of this safety tip + sharing my live location with someone I trust (here's how).
#5 Pay attention to red flags and what your friends say
When it comes to online dating, especially sugar dating, it's always best to be on the safe side. Therefore, you should take red flags very seriously. If you or one of your friends finds a potential sugar daddy suspicious, think about it instead of feeling criticized. People who are close to you care and mean it well. Obviously, it is still up to you to decide how to proceed. Your feelings always matter most.
That's also why you should pay attention to how you feel about your potential sugar daddy. If you don't feel at ease around him, you should be really careful. Because, as we all know, gut-feeling is seldom wrong. And it's better to be overly careful than to regret everything later.
There is another thing we would like to add before concluding: our safety tips are meant to make sugar babies feel safer in the world of online sugar dating. They are not supposed to make you insecure. After all, we know that you are signing up for an online-only sugar dating platform to find the special one. That someone who will take you places and share his luxurious lifestyle with you. And that is a good reason to look forward to your first or next date!
We wish you lots of fun in the sugar bowl. Date safely!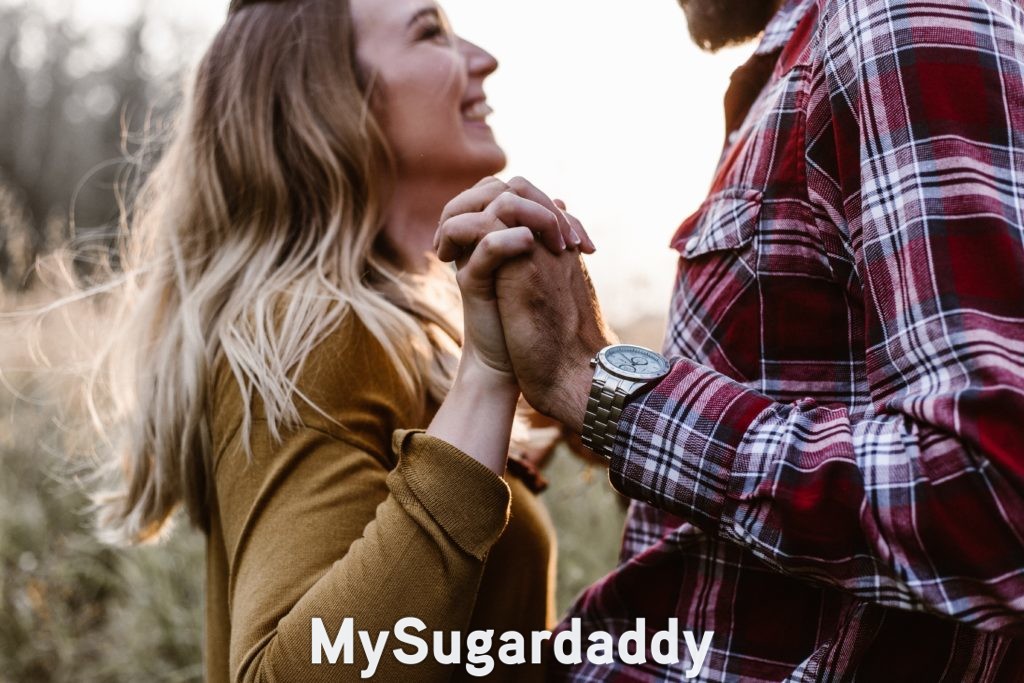 ---
Did you love the experience of going out with a sugar daddy for the first time and you would like to have a second date? Here are some tips to make it more likely to happen 🙂