Happy Sugar Daddy's Day
Happy Sugar Daddy's Day! A special day to indulge your sugar daddy!
Did you know that Sugar Daddy's Day is celebrated on June 20th? As sugar relationships are mostly about the sugar daddy gifting his sugar baby material things, this is the perfect day to retribute and make him feel special.
We believe that this is the perfect day to spoil him in a very memorable way. After all, relationships are complicated and it is worth celebrating when it works well 🙂
Who are the Holywood celebrities that might be celebrating Sugar Daddy's Day as well? And how can you make this day special?
Celebrity sugar daddies
While many sugar relationships are kept secret because of old-fashioned social views, there are many examples of successful sugar relationships around the world, especially in Hollywood.
Richard Gere, one of the main stars in the movie Pretty Woman, is an iconic sugar daddy both on the screens and out. In real life, Richard Gere married supermodel Cindy Crawford. It only lasted a short time — allegedly owning to the 17-year age gap — but they were a wonderful couple while it lasted!
Michael Douglas and Catherine Zeta-Jones: despite 25 years of difference and after 20 years of marriage and two children, they are still in a happy relationship. This shows that a lasting relationship is possible even with a very large age difference.
George Clooney and Amal Clooney, who have a 17-year age gap, are also a happy couple with twins. Bruce Willis and Emma Heming, with a 23-year age difference, form another strong Hollywood couple with two small children.
Although there is a big age difference, both Clooney, Douglas and Willis have chosen women who are not only beautiful but also very intelligent and graceful.
Celebrating Sugar Daddy's Day
This is the perfect day to show your sugar daddy your gratefulness for everything he's done for you. Here's a little guide for a whole day of activities that will for sure sweeten his day:
Breakfast in bed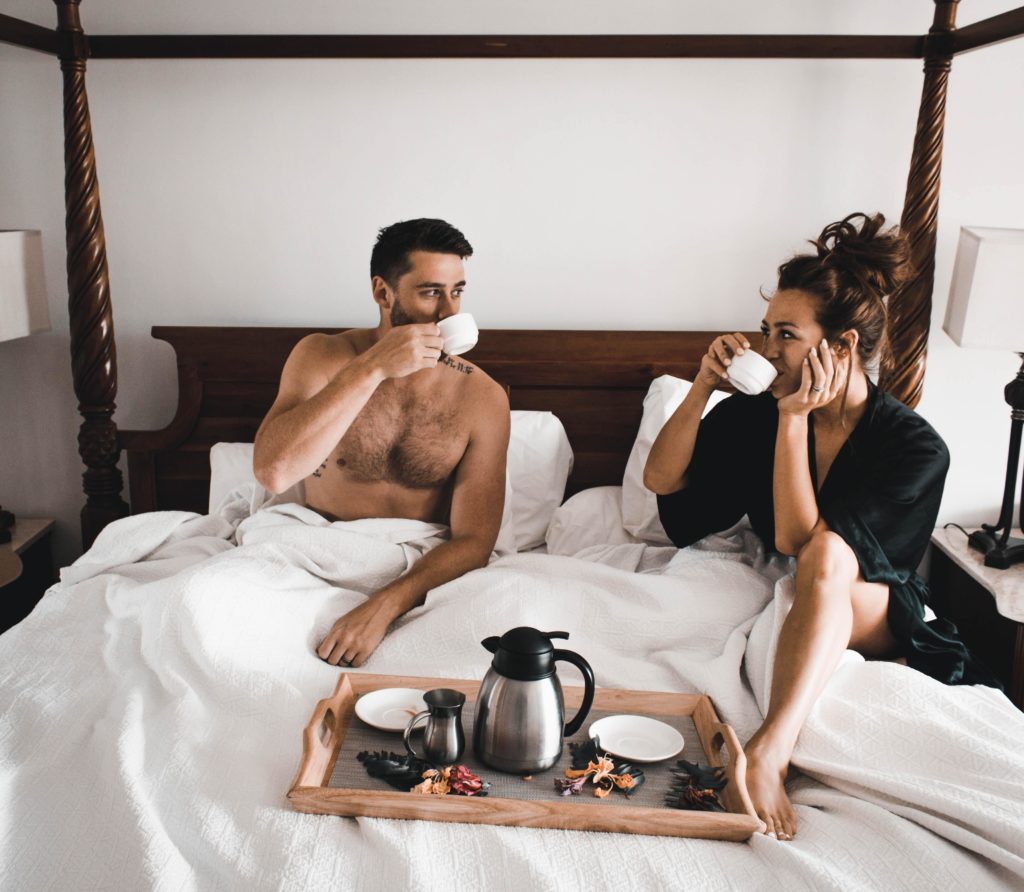 Start out Sugar Daddy's Day perfectly by serving him breakfast in bed. Bring his favorite food and coffee or tea in a special mug. Serve it with a flirtatious and provocative look, wearing only a sexy apron. Ask him if he has any special wishes.
RELATED ARTICLE: Is acts of services your (or his) love language?
Sexy shower
After breakfast, it's time for a sexy shower. Warm water, a lot of foam and a bit of "sexy time" are part of the perfect morning routine before leaving home. Don't rush, a morning like this will make your sugar daddy happy and excited about being taken care of all day long 😉
Participate in his hobby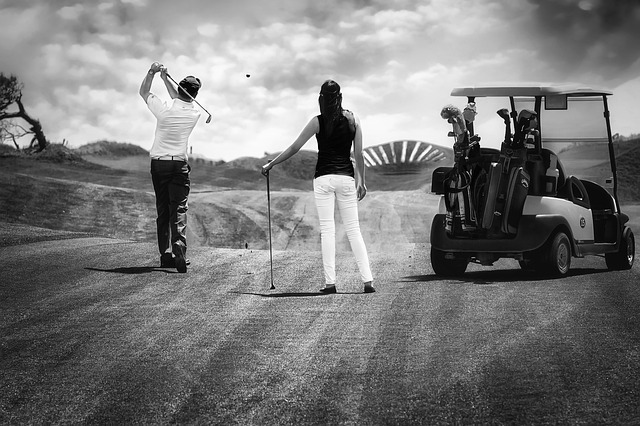 Time for his favorite hobby. If, for instance, your sugar daddy loves to golf, be his sexy helper for a day, even if you don't know anything about it: it doesn't matter today anyway. He'll like having you by his side. Let a real helper do his job while you do yours — it will make him feel like a million dollars.
Keep the atmosphere hot and serve cold drinks, help him in any way you can, cheer him on. Enjoy your day on the golf course with him to show how much he means to you.
RELATED ARTICLE: Is quality time your (or his) love language?
Lunch at his favorite restaurant
A lunch at his favorite restaurant is always a good idea. Make sure you're wearing something classy, yet provocative. Tell him by whispering in his ear what you're wearing under it to turn up the atmosphere and remind him that you're on the menu too. It will surely make him hungry… for you!
After all you've done in the morning, your sugar daddy might get a little tired after lunch. Go for a short nap to prepare for all an evening of fun. When you two wake up, have a drink while enjoying his favorite music. I'm sure he'll love to watch you dance in sexy lingerie.
Limousine and dinner for two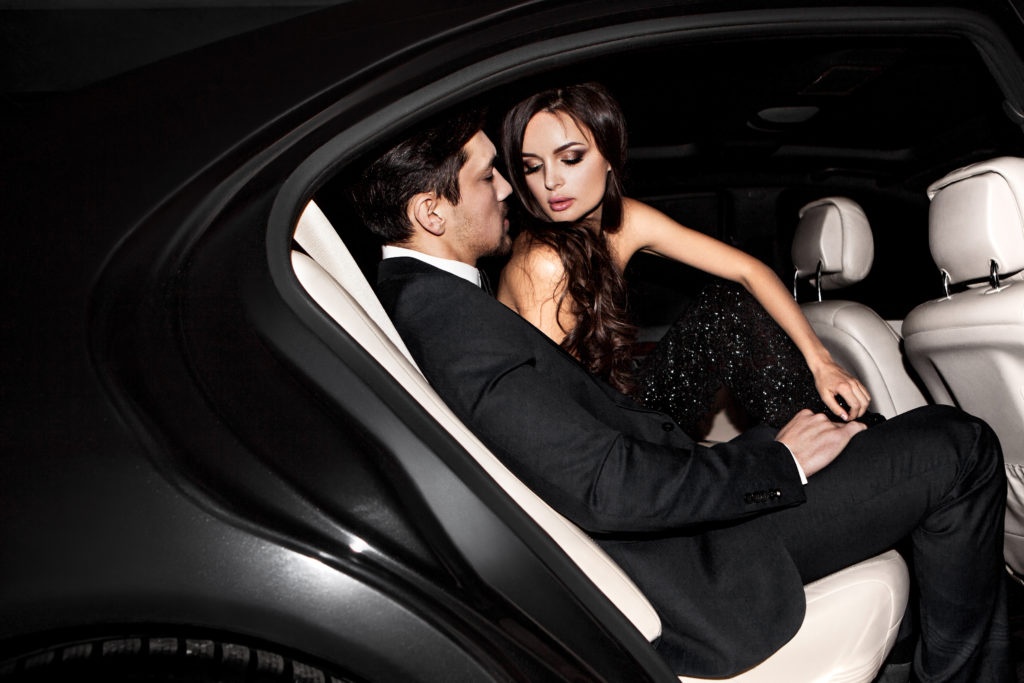 When it's time for a night in town with your man, let him feel really special with a woman like you. Wear a special dress for the occasion that will make you shine.
Book a limousine ride for you to his favorite five-star restaurant, with champagne and strawberries on the way. Close the Sugar Daddy's Day celebration with a fancy dinner at the best restaurant in town and lots of fun in the bedroom later.
To sum it up
And that's what the perfect Sugar Daddy's Day celebration looks like in our opinion.
As you can see, it doesn't take much to make someone happy. A little spice in the bedroom, preparing his favorite breakfast, showing that you know him, planing a romantic dinner. How well you know your partner is an important factor in any relationship. Making an effort to impress him, whether in the bedroom or kitchen, is a great way to show appreciation.
Dear sugar daddies, we hope your sugar baby will make you feel special on this and every day. We wish you a happy Sugar Daddy's Day and are always happy to hear about the couples that found each other on our platform. 🥰