The world fashion capitals
Fashion is a passion of almost every woman about which we can talk for hours. Therefore, every true fashion enthusiast should visit the real fashion capitals in her life to find inspiration, go shopping like crazy and just feel the atmosphere of professional models, designers and catwalks.
The best travel destinations for fashion enthusiasts
So… where to start? For true fashionistas and those looking for inspiration, we recommend a short list of the most fashionable places, perfect for a shopping spree — where you'll be sure to find whatever you're looking for, from the most unusual clothes to dresses by world-famous designers.
What cities are fashion enough to qualify as world fashion capitals and which ones are truly worth visiting? Here is our top-6 list:
LONDON
Great Britain is the home of many original designers as well as iconic brands. This means this rainy and seemingly gray city is not boring and gloomy at all. Besides, London's street style is an amazing source of inspiration. Londoners appreciate avant-garde, boho and vintage styles. They are happy to break the prevailing conventions, and multiculturalism and nonchalance are visible on the streets.
Here, the most popular catwalk trends mix with chain stores, creating a somewhat chaotic image of the city's residents. When you visit London, you must go to the iconic shopping malls, where you'll find the largest fashion houses. Models such as Kate Moss or Cara Delevingne are icons of British modeling.
All you have to do is walk around London's most famous shopping street, like Oxford Street, and you'll immediately find several fashion inspirations. Street fashion is really impressive here!
If you don't want to miss out on any upcoming trend, you should go to London during London Fashion Week. It is one of the most important events in the fashion world and gathers many people from the fashion industry — designers, bloggers, stylists and models. This is a chance to meet the biggest stars and real icons of the world's catwalks!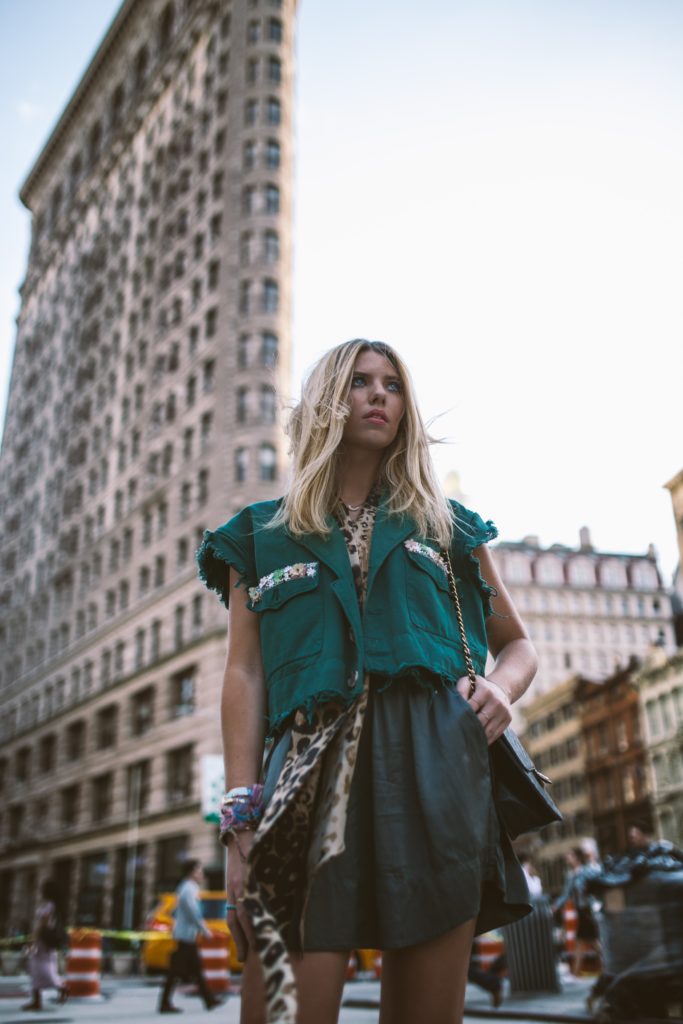 NEW YORK
The American fashion capital has occupied the first position in all rankings of the largest cities related to this industry for years. New York is a symbol of the most famous brands, the best models and of the world-famous fashion week, which attracts thousands of fashion enthusiasts to the Big Apple every time.
New Yorker street fashion is a feast for the eye! If you dream of shopping for great designers, want to see the biggest stars dressed in the most beautiful clothes while casually walking around town, then go to New York.
MILAN
Milan is one of the most famous shopping destinations in the world. Italians are very good at fashion. You can learn from their good taste and refined elegance. They also have a lot of extravagance.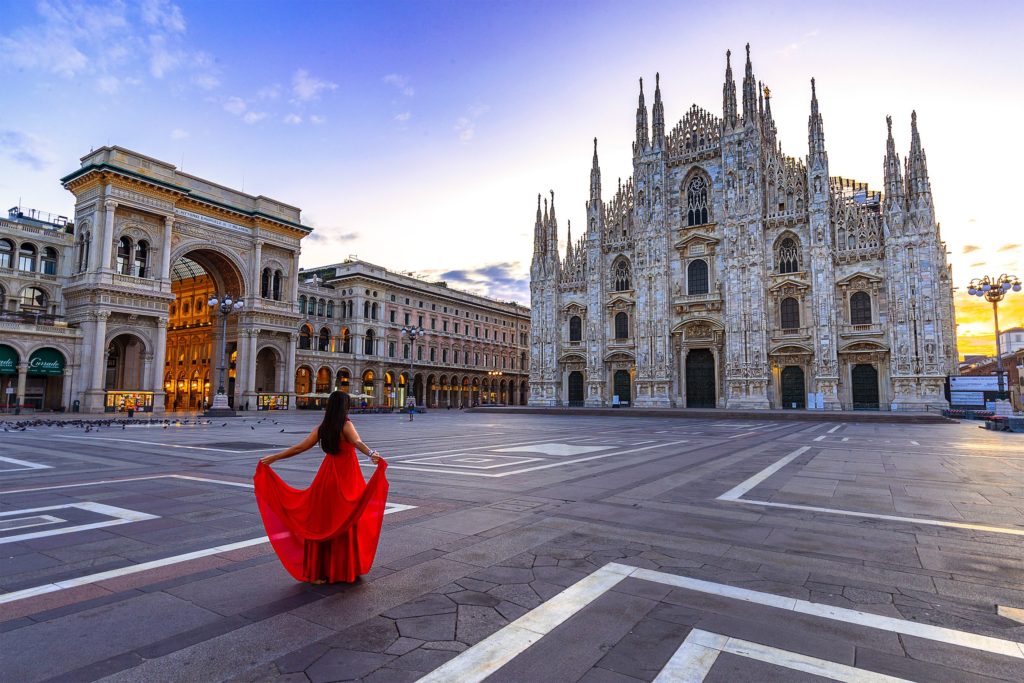 Glamour is ubiquitous in this city and you can almost smell the luxury in the air. In most of Italy you'll meet people dressed in smart casual style, while in Milan there is a mix of classics and the latest fashion trends. Walking around this city, it's easy to understand why it deserves to be called one of the most important fashion and world design capitals. Everything fits together here!
Mandatory addresses for every shopaholic are these four streets: Via Montenapoleone, Via Sant'Andrea, Via della Spiga and Via Manzoni. The greatest designers have their boutiques here: Armani, Versace, Gucci, Prada, Valentino, and Ungaro. You shouldn't miss on the shops on Via Torino — right in the center of this Italian metropolis. And don't miss out on Milan Fashion Week!
PARIS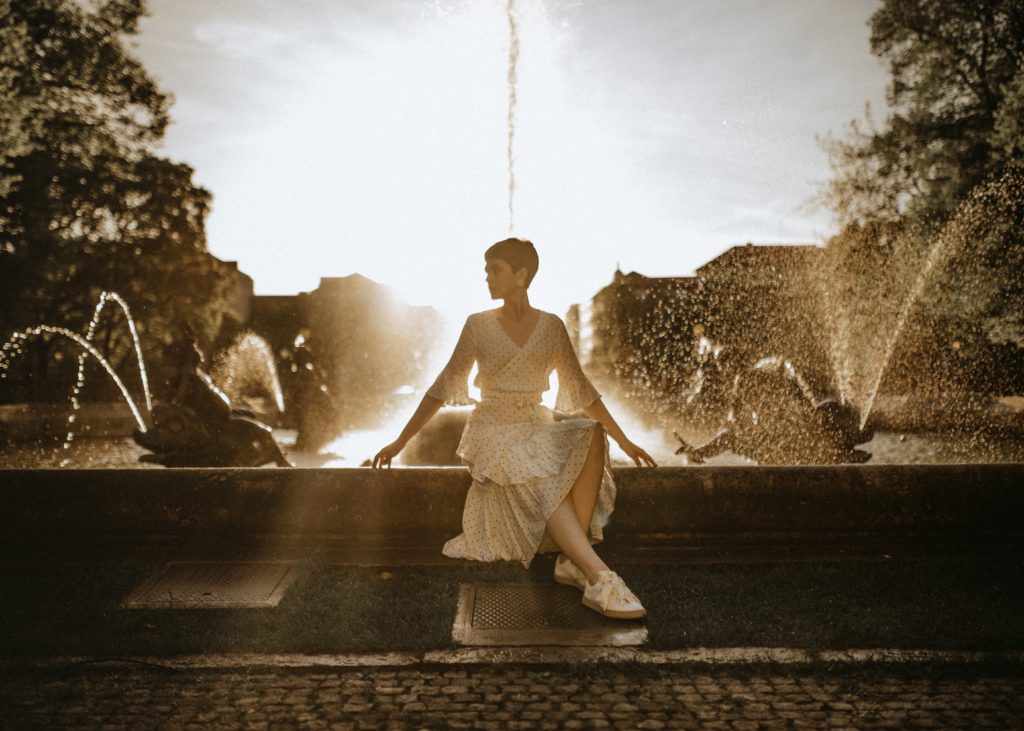 The atmosphere of the greatest designers, like Coco Chanel, hangs in the air here. Exclusive boutiques and luxury shops with extraordinary clothes are to be found almost everywhere. If you fancy being inspired by elegance, style and unique femininity, then the center of Paris will be teeming with the sight of extraordinary ladies in hats and fashionable girls.
Paris is changing! Classic elegance is slowly giving way to modern, more extravagant trends. The capital of France is not as eccentric as New York or London, but it is becoming more and more avant-garde. Parisians pay a lot of attention to accessories — shoes, belts, watches, and bags. You'll find both boldest trends of the season as well as timeless classics and vintage style.
The French value their heritage. They are happy to draw on the immortal style of movie stars, which has often changed fashion around the world.
BARCELONA
In Barcelona beat two hearts: the heart of Catalonia and of the fashion world of the entire Iberian Peninsula. There, the fashion industry is developing rapidly. The limited stereotype of the Spanish woman is giving way to the reality of Spanish fashion and captivating the heart of the world with each season.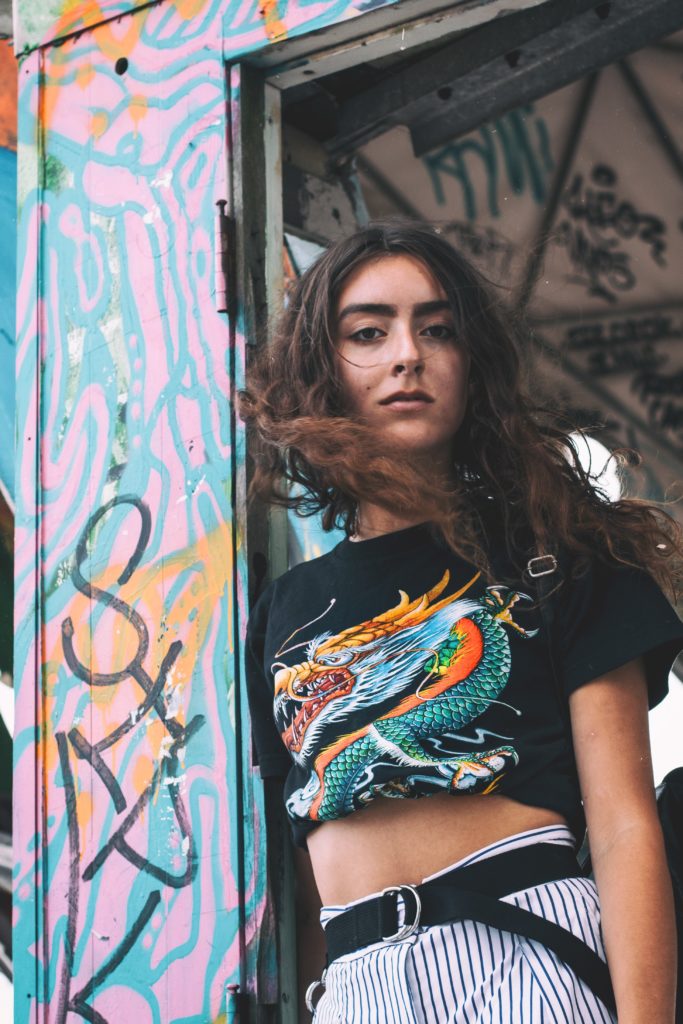 BERLIN
Berlin climbed the ladder for a long time. Until recently, it was only the 18th most fashionable city in the world. Now, thanks to a young, active environment of fashion lovers and new interesting brands, it has won a place among the top ten. Berlin has the reputation of being Europe's party capital. You can probably find all possible subcultures on the streets here. The prevailing style is quite harsh with a hint of military, expressed mainly through a simple outfit: jeans and sneakers.
Berliners approach fashion with ease and designer clothes are secondary to them. They value fashion independence, are not afraid of risky combinations or "recycled clothing". The biggest fashion event of the year, Berlin Fashion Week, is accompanied not only by the regular fashion week events, but also by fashion fairs and exhibitions. Every year, Berlin is visited by nearly 100,000 people at that time.
---
Fashion has always been a part of everyday life, and in the era of social media and Instagram, taking care of your image has gained a new meaning. Standing out from the crowd is very important for many people — that's why many like to experiment, mix trends and follow designers' suggestions.
A trip that covers the world's fashion capitals is great fun and at the same time a great source of inspiration to create new styles based on current fashion trends.