Love & Quarantine: 7 Date Ideas
It is clear that going out to eat in a nice and exclusive restaurant in the city center is something everybody would like to do with their significant other. Just like going to the movies, listening to some live music or going out dancing. Unfortunately, in these quarantine times, we have to stay at home and manage not to get bored or crazy at the same time. If you don't know what you can do in this situation, today we will tell you the most ingenious ideas of activities that you can do during your romantic dates at home.
Dating in times of coronavirus and quarantine
We know that we are all currently being faced with limitations, but that is not to say that dating and having a nice time with your partner during quarantine has become impossible! Here is proof of it:
Candlelight dinner with a complete menu
During quarantine, many people have more time for everything, especially for cooking. Choose a type of menu with an appetizer, main course and dessert. This can be an Italian, Asian, Greek menu, whatever you like!
Cooking as an entertaining activity that brings people closer together. There are two ways of doing it: either you cook together or one of you prepares the menu beforehand, making dinner an exciting surprise.
You can add candles and jazz music to the menu to give it a more elegant touch. You can also make yourselves pretty for the occasion. Have fun!
Home cinema with homemade popcorn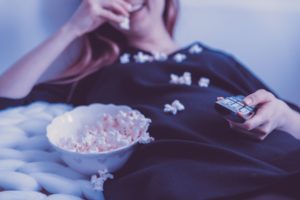 Another activity you can do is home cinema. Find a movie you've always wanted to see on Netflix or wherever you get your movies from and make yourselves comfortable.
That wouldn't be complete without some homemade popcorn. Here's the recipe:
80 grams of popcorn kernels
30 oz of oil
salt or sugar to taste
Put the oil in a pot and when it's hot, add the corn kernels. Then cover the pot and wait for the kernels to pop. It is important that you lower the burner to a medium level and remove the pot when you stop hearing popping. Take the popcorn out of the pot and add salt or sugar, whatever you like. Enjoy!
Karaoke night with cocktails
Is there anything more fun than singing and making a fool of yourself at the same time? First prepare the cocktails you want and some snacks to go with them. Then prepare the TV/laptop with the songs you want to sing (you can simply look for the karaoke version of any song on YouTube).
Seeing your partner in this embarrassing situation will strengthen your confidence and the connection between you and your partner even more 😉
Board games
A classic of the evenings at home are board games. Choose some that can be played by two people. Laughter and conversation are guaranteed.
It is important to keep in mind that this is just a game, so do not take the competition too seriously.
Afternoon relaxation and massage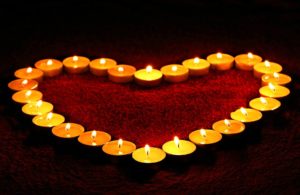 Tranquility, relaxation and zero stress. That's what a lot of people are looking forward to during this quarantine. Just because we move less daily between home and work and one appointment and the next, we are just as stressed or even more stressed.
For an afternoon in complete harmony, prepare a pleasant atmosphere. If you have a bathtub at home, prepare the water with some bath salts and light some candles. After the bath, you can use some oils and massage each other. Let yourself go and enjoy this unique moment.
Concert at home
Due to the situation, many bands and artists have joined the idea of sharing in a digital way. Nowadays we can enjoy some exclusive concerts in the comfort of our living room. Find out which bands, theaters and operas are following this trend and have a fun time with your partner.
The perfect romantic, erotic night
And of course, everything that involves romance and love also has an erotic touch. A lot of times we don't have time to prepare a night like this, but we do now.
You can prepare a night with scented candles and a good sensual playlist. Find your sexiest lingerie and make yourself pretty. You can make it even more special with some aphrodisiac foods or also some erotic games.
---
And you, what have you done during the quarantine to entertain yourself with your partner? Tell us in the comments 🙂