International Men's Day: Find Your Balance
International Men's Day is celebrated every year on this date, November 19! So, first off: happy men's day, gentlemen!
Dear sugar daddies, we know how busy and tired you get after a full day at work. For this reason, we prepared this list of tips on how you could make this day more special:
Work-life balance
There are many tips on how to find balance between work and personal life. But as you probably know, they are hard to implement. Many successful men are used to always giving their best. The key to success is to rest with the same intensity you work.
Here are some ways you can achieve that:
Follow your passion
We'll start with a tip for men who want to keep expanding and growing. The first step is to follow your impulses. What have you been wanting to learn or experience for a long time?
You could become a coffee or wine specialists and impress your guests. You could also start cooking exotic recipes with your sugar baby.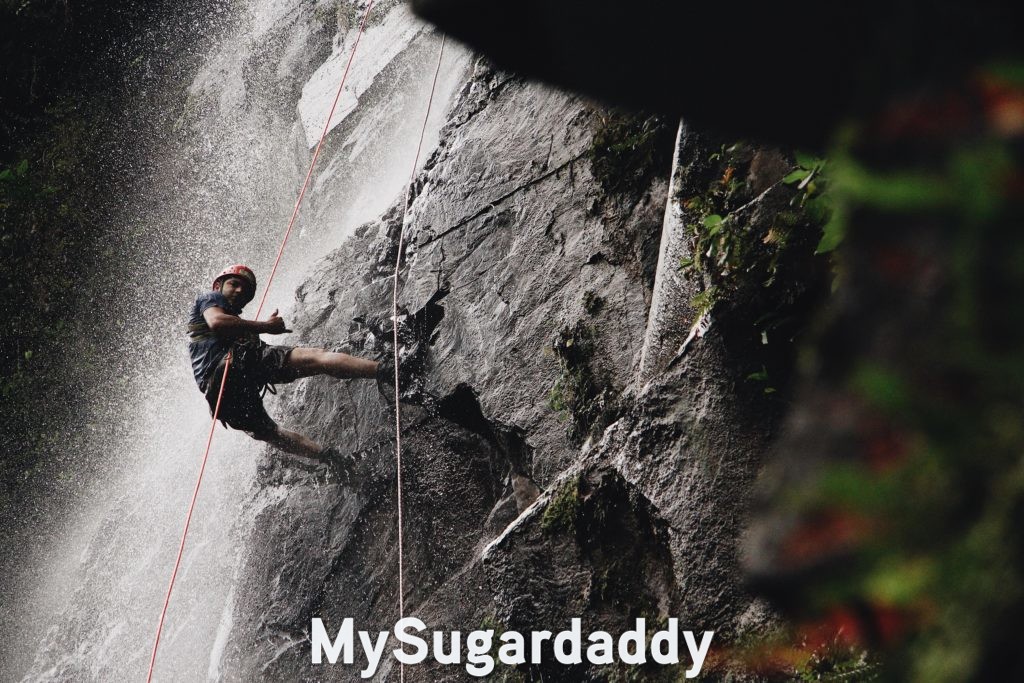 Even better: you could start practicing a new sport and enjoy your time outdoors. You decide! Imagine how taking to a new hobby or starting a new course would add to your life. Wouldn't it be the best thing to do after a long day of work?
Listen to your body and meet your needs
Happiness is in the moment — do you agree with this message? We certainly do. The most beautiful memories are composed of a collection of moments. So how can you add more happy moments to your life?
Listen to what your body is asking for. Is it breaking away from routine? Is it following your daily routine and, for example, going to the gym? Or to the sauna? Do you need some time with your friends? What would you like to do with them? Play paintball? Or poker over a drink? Find more sport ideas here.
Give your body what it wants. Above all, it is an excellent way to forget about all the problems of everyday life and recharge.
Treat yourself to your favorite food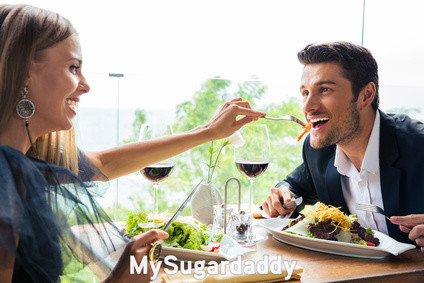 Especially on Men's Day, it's always a good idea to treat yourself. This might be the perfect day to ignore your new diet and simply go to your favorite restaurant.
But do it consciously: enjoy every bite of it. Food is a legitimate source of happiness — but only if you do it in a way that won't regret later. Indulging once in a while is fine.
Go on a shopping spree
Everyone has their favorite pieces. However, there always comes a time when you take a shirt out of the closet and wonder. "Haven't I worn this to several parties already?".
That's why Men's Day is a great opportunity to go out shopping and get new favorites. No need to experiment. If you like checked shirts and jeans, let yourself have them. The most important thing is that they fit you and your taste well. You'll feel better immediately. After all, every man, even if he does not admit it, likes to look good.
Relaaaaaax!
Especially on Men's Day, it's a good idea to dedicate some time to self-care. It will you look better not only today but also tomorrow and maybe even in a week. A moment of respite is necessary for a man who focuses hard on work every day.
Intense focus on your career development can often deprive you of free time and energy. To properly recharge your batteries, you sometimes have to do something just for yourself.
If in the daily rush you often forget about yourself, dear sugar daddy, you should really consider a special day SPA package and combine care with a relaxing full-body massage. It will make you forget about everyday stress and long hours spent at work. It will also allow you to relax your tense muscles.
Male skin, just like female skin, needs to be moisturized. A face care treatment will give it back a fresh appearance. Well maintained hands are the business card of a modern man, so it is worth to include a professional manicure in the package!
The cherry on top: guys' night out
Celebrate Men's Day with other men! If you've followed all our tips, you'll be fully relaxed, in your new favorite clothes and ready to have your favorite food and to do something you've been meaning to for a long time in the company of your closest friends!
International Men's Day is YOUR day!
Sometimes you have to say no to being productive and enjoy the fruits of your work life. So we advise you to find time for yourself, which will recharge your batteries.
Instead of joining another unproductive meeting, go for a walk, do whatever relaxes you. Put your phone on "do not disturb mode" and enjoy your special day. You deserve it!