Virtual Love (VL) – Future or already Present?
The 24.07. is a very special day – a day, which might not be well-known to everyone. Today is the day of virtual love! Yes, you heard right, there is also a day for that. It originated exactly 14 years ago, with the reason that couples, who got to know each other on a single exchange, are open to it and celebrate this day.

MySugardaddy has summarized for you the most important facts and information about virtual love, as well as the technologies of the future. We wish you a lot of fun!
Internet and Online Dating
It has never been as easy as it is today to get to know someone new – the Internet makes it possible.

With the invention of electricity, a new and changing milestone was set. The digital age was born. The possibilities increase exponentially with the progress of technology.

Online dating is one of the rising trends and is becoming more and more popular. A statistic shows how many people in the USA get to know each other through online dating. Within this framework, the number of users is forecast from 33.1 million people (2017) to 37.5 million people (2023).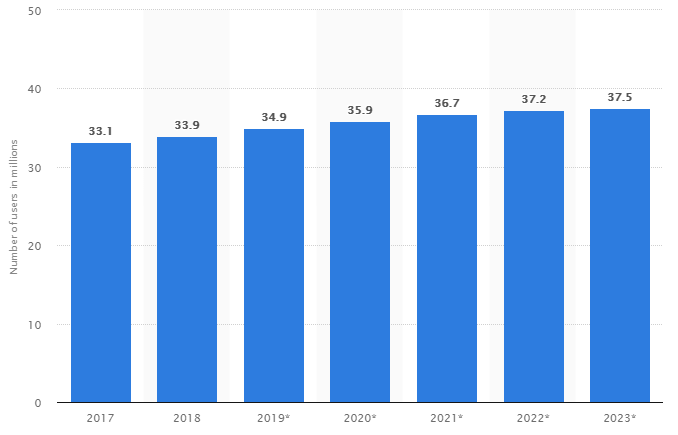 According to the magazine "Technology Review", every third marriage occurs online. For heterosexual couples, online dating is even the second most common way to build relationships. The situation is different with same-sex couples – 70% of them got to know each other via online portals in 2010 and only 15% via friends and acquaintances. It is possible to get to know completely new people at high speed. The choice is huge.

Behind the screen some people are more self-confident and less inhibited. In addition, trust is built up much more quickly and information is revealed much more quickly than would be the case in a personal conversation. On the one hand this may seem negative, but on the other hand it can also bring some advantages. A lot of great people usually hide behind their facades because they feel that their looks are not good enough, or have been confronted with rejection, bullying or harassment in real or personal life – this shapes their character. In addition, matters can be brought to the point quite quickly without having to talk a lot about them.

The so-called emoticons underpin the written lines with emotions – these have now become an important part of many chats and manage to tell the other person quite simply how some things are meant or how one's own emotional state is. As a good saying goes: "A picture says more than a thousand words".

But as with every new contact, it is always important to avoid gullibility and carelessness – to look at things critically and question them.
Virtual Love / Virtual Reality

The game "Second Life" has enabled a platform to build a second life with new virtual bodies (avatars). Similar to "The Sims" you can talk, flirt and do something with other avatars. Houses can be bought or built and even hobbies can be lived out. The difference to Sims is that Second Life does not contain computer-controlled characters, but is based on a huge multiplayer game. There the players can get to know each other on a different level, fall in love and even get married. Regardless of what the player looks like in real life, relationships are created that are based solely on character traits, virtual actions and headset conversations. Like all computer games, Second Life gave the opportunity to start a new life – with the difference that a dating community had formed in the vast free world.

Transferred with the idea of Second Life, dating platforms can also be raised to a higher and more intense level with the help of VR technology. The Virtual Dating of the platform MySugardaddy is a good example for it, where the journey will go in the future still.

Seen this way, there are no limits in the virtual world – only the sense of smell and touch is missing to make virtual life seem even more real.
Artificial Intelligence
In addition to VR technology, robots, holograms and artificial intelligence (AI) are also in the process of reshuffling the market. There are also two sides to the coin here. AIs like Apple's "Siri", Google's "OK, Google", Microsoft's "Cortana" or Amazon's "Alexa" have access to huge databases and are constantly evolving linguistically and knowledge-based. But it may take some time before these artificial voices acquire human traits.
[Spoiler Alarm]
In the film "Her", the freshly separated Theodore, who is a professional writer of sensitive letters for customers, installs a new computer operating system with intelligent voice function.
Over time, Theodore builds more and more feelings for the charming computer voice of Samantha by not only reading him e-mails, but also becoming his intimate contact person. It doesn't take long and he falls in love with Samantha. An emotional love relationship develops between the two – but Samantha later tells him that she is still in contact with 8316 people and is in love with 641 of them.

Such or similar stories could also happen to us in the future and bring us culturally and morally to other perspectives.
Conclusion
In conclusion, it can be said that the technology helps us to simplify tiresome work and to allow a faster communication change to take place. Furthermore, virtual love/reality can make us dive into other worlds, lift us into new dimensions and ultimately create a higher consciousness.

In general, there is no ultimate answer to the questions of whether the increasing level of technology is good or bad for us, whether using and behaving on the net has a positive or negative impact on us.

The fact is that there should always be a healthy distance between reality and virtual reality – it depends on the extent to which the respective offers are used and that the connection to our real world is not lost. As long as humanity remains and people are treated as such, this human behaviour can also be implemented in the technologies of the future. Like many things, it is up to us how we shape the future and the world.