The Art of Doing Your Make-Up
Why do we wear make-up? Depending on whom you ask the question, the answer will surely be different. Age plays an important role here. Let's just think about ourselves. As young girls, we wanted to feel adult because we could hardly wait to finally become "a grown up". It's different with more mature women, who may want to hide a few years.
Often, we put make-up on for a special occasion, like a date or a birthday party. With make-up, we can emphasize our most beautiful features, strengthening our self-confidence. Sometimes, however, women are just after the right mascara or lipstick because they feel naked without it.
But since when have make-up been used, where does the practice of wearing it come from and what types are there? You can find out everything about the art of make-up in today's article!
The history of the art of make-up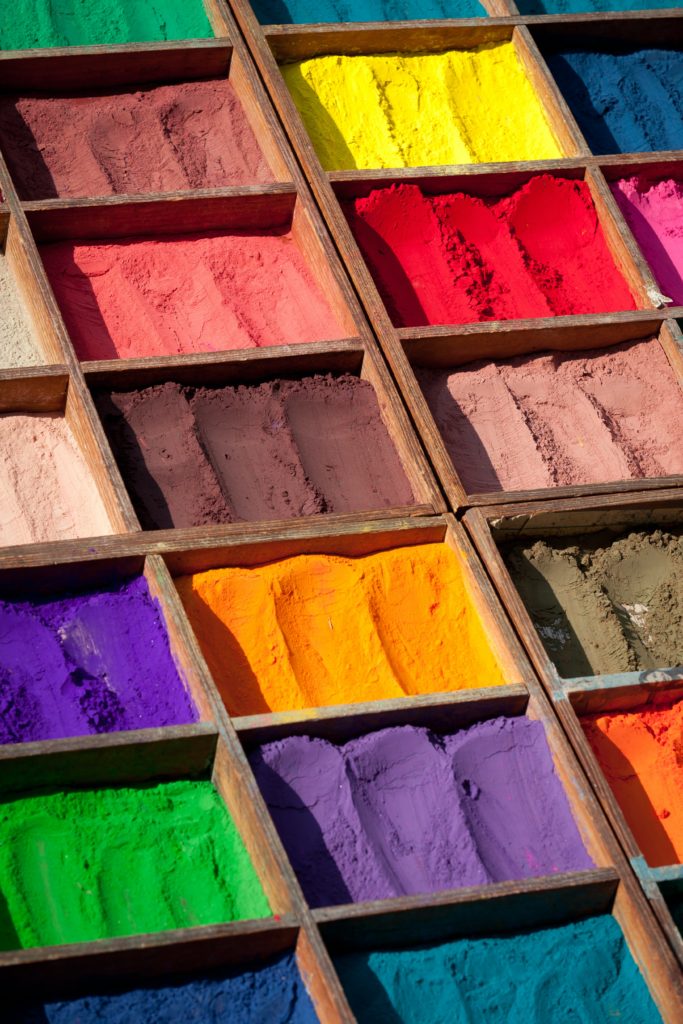 The art of make-up has a long tradition. Findings show that people in Europe used to paint their bodies ritually or cosmetically as early as 350,000 BC. For this, they used animal fats, which they colored with yellow, brown and red iron and manganese oxides.
Also in ancient Egypt, men and women painted their finger and toe nails, eyes and lips. They colored their lower eyelids and emphasized eyelashes and eyebrows with a black paste of galena. For the lips, they mixed fat with henna or purple snail juice. The body painting was not only used for beauty purposes and skin care, but was considered a symbol of a divine connection.
In the early and high Middle Ages, make-up was considered a disgrace in Europe and women who wore it were condemned as whores. This view changed again in the 18th century, when people began to use perfume and powder because of a lack of personal hygiene. In the Renaissance, people and their appearance became the focus of attention, which is why make-up also experienced a peak period.
Since modern times, scientific advances in chemistry and cosmetics have allowed new and much more efficiently produced cosmetic products. Make-up became a mass product and has remained so until today.
The main three types of make-up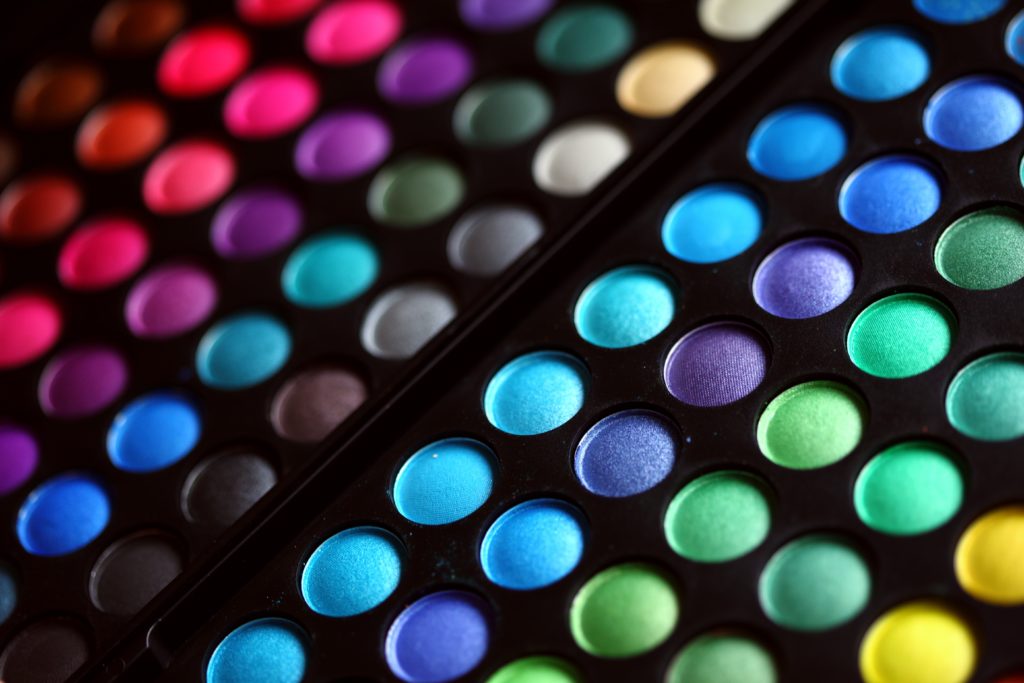 There are numerous ways to put on make-up and new trends are constantly emerging. Here we present the three most common ones, day, business and evening make-up.
Everyday Make-up
A beautiful make-up for the daytime should be discreet, fresh and natural and should create an even complexion. You can start with a pigmented day cream, applying it evenly to the face. Next, use a concealer to lighten the dark areas in the inner and outer corners of the eyes and on the nostrils. Likewise, a little concealer is placed next to the corners of the mouth and in the middle under the lower lip. Then finish the make-up with a color-matching powder and accentuate the cheeks with blush.
For daytime make-up, blush should only be used discreetly so that the look is natural. Less is more!
Mascara should not be missing in any make-up. Finally, accentuate the lips with a discreet lipstick or gloss.
Business Make-up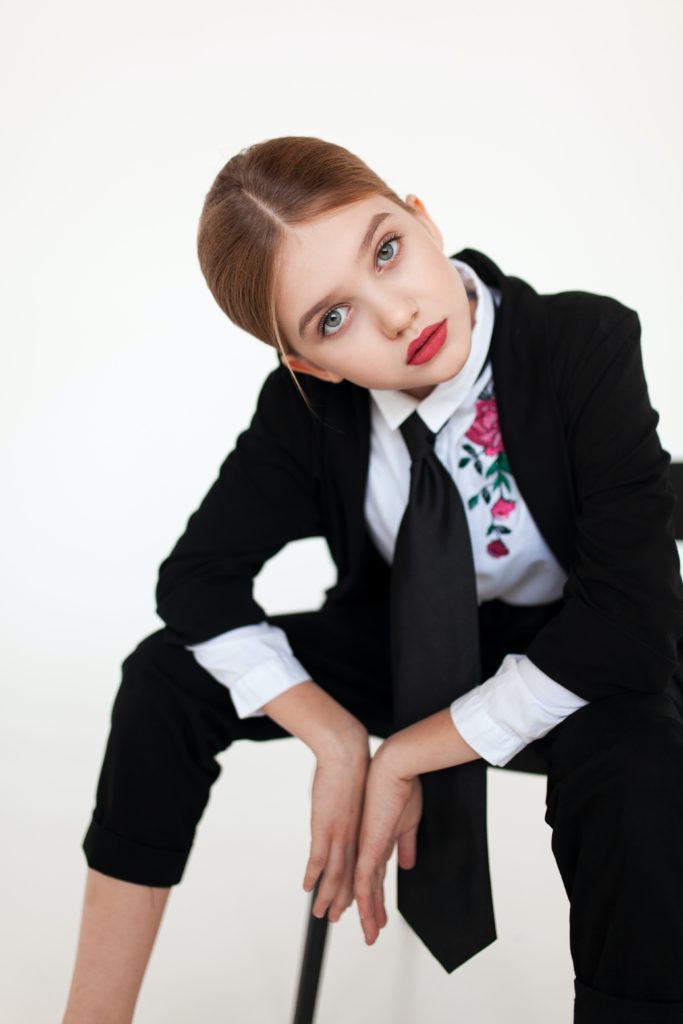 Like daytime make-up, business make-up is one of the more discreet looks. It must be suitable for your work place.
This is how it works: first, the skin is prepared for the make-up with a primer. This ensures that the make-up lasts longer, which is perfect for a long working day. Next, a light foundation is applied. For the business look, you use concealer as you do with daytime make-up before drawing the eyebrows with an eyebrow pencil. To bring the eyebrows into the desired shape, an eyebrow brush is a great tool.
After applying the eye-shadow base to the entire upper eyelid, apply a light natural colored tone to the crease of the eyelid and the lower lash line. Apply a darker tone of the same color direction to the outer end of the corner of the eye and blend it. Now apply mascara to the lashes.
For the lips, it is recommended to choose a discreet, natural color. Now some blush, also in a natural shade, to round off the look for the work perfectly because this gives the face a touch of freshness.
If you like, you can use a setting spray to make your make-up last longer.
Evening Make-up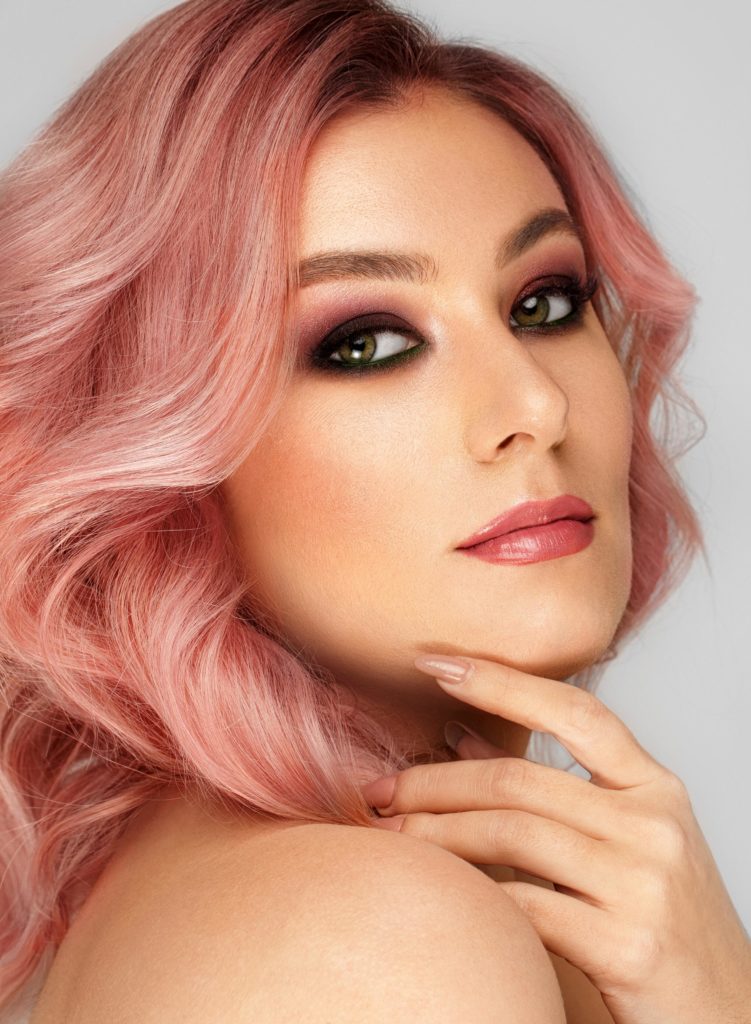 While day or business make-up should discreetly emphasize your features, it can make you shine and stand out in the evening.
When preparing for a special evening, it is also part of the art of doing your make-up to consider the lighting conditions of the location. If you are invited to a candlelight dinner, small skin imperfections will not be visible in the candlelight. On the other hand, the colorful lighting in a nightclub often makes make-up that is too subtle look pale. Therefore, one may already reach deeper into the color pot here.
Since there are numerous possibilities to put on make-up for the evening, we advise you to think about your plans for the night. Here are some inspirations for a glamorous appearance:
The perfect red lips
For a breathtaking look for a date, seductive red lips are perfect. Everyone can find the right shade of red for them from a wide range of coral to bright cherry red to a dark plum tone. To achieve exact, precise contours, a lip liner is a must for red lips, because it prevents the color from running. Now apply the lipstick, preferably with a lip brush.
Smokey eyes
Smokey eyes are perfect for creating a breathtaking appearance. They attract attention, appear mysterious and particularly seductive. Classically, they are made up in dark shades of brown, grey and black. But for those who find this too intense and feel uncomfortable with it, they can also make use of lighter metallic shades. With these it is advisable to make sure that they do not contain coarse glitter pigments, because these easily accumulate in the crease of the eyelid, which doesn't look good. Here goes a tutorial:
Furthermore, an eyelid line is a great addition to red lips. Here is the right look for every woman. The classic eyelid line is rather narrow and ends outside with the eye. Almond eyes look particularly feminine when you apply make-up by starting narrowly in the inner corner of the eye and getting wider towards the outside. This look visually reduces the size of the eyes and is therefore suitable for protruding eyes.
Our last tip
If you want to try out a new look at the next opportunity, we recommend that you try it out first. Then you can see if it really suits you. In addition, it will be easier for you the next time you wear it. There are also many Youtube tutorials about the art of make-up.
If you would rather have a personal consultation to find out which colors go well with your own skin, eye and hair color, you can get competent support in the cosmetic department of many stores. There you can choose the right products right away.
RELATED ARTICLE: The world fashion capitals