Relationship with a Foreign Sugar Daddy?
The question you might be asking yourself is: can it even work? Let's not lie, it's not that simple. The future may seem rather uncertain when entering into a relationship with a foreign sugar daddy. There are so many potential obstacles, starting with distance. On the other hand, many wonderful adventures can be had!
Here's a testimonial from someone I know personally to prove that a relationship between people from different countries can last, told from her perspective:
He: German. She: Brazilian
I will share with you my experience as a Brazilian who has been in a relationship with a German guy for 7 years already. When we met, I was still suffering from my last breakup. He appeared as a wonderful gift from God in my life at a nightclub in São Paulo.
Things happened very fast. We fell in love with every detail of each other and lived wonderful adventures together. It was as if I had discovered a new side to Brazil together with him.
Differences can be attractive
He spoke very little Portuguese, but he learned very quickly from his private teacher, me. I liked the way he treated me, always in a very careful and special way. He liked the way I looked at life with a lot of joy. We were so in love!
His life experience was very different from mine. Our origins and cultures. Even our heights. Many new things to discover. And I believe the multitude of differences between us caused great fascination in the early years of our relationship. We were always learning new things from and about each other. Curious people can get along very well in a relationship with a foreigner and I think that being with a foreign sugar daddy is no different.
Distance and freedom
Uncertainty was clearly present throughout our relationship. But our motto has always been to live one day at a time.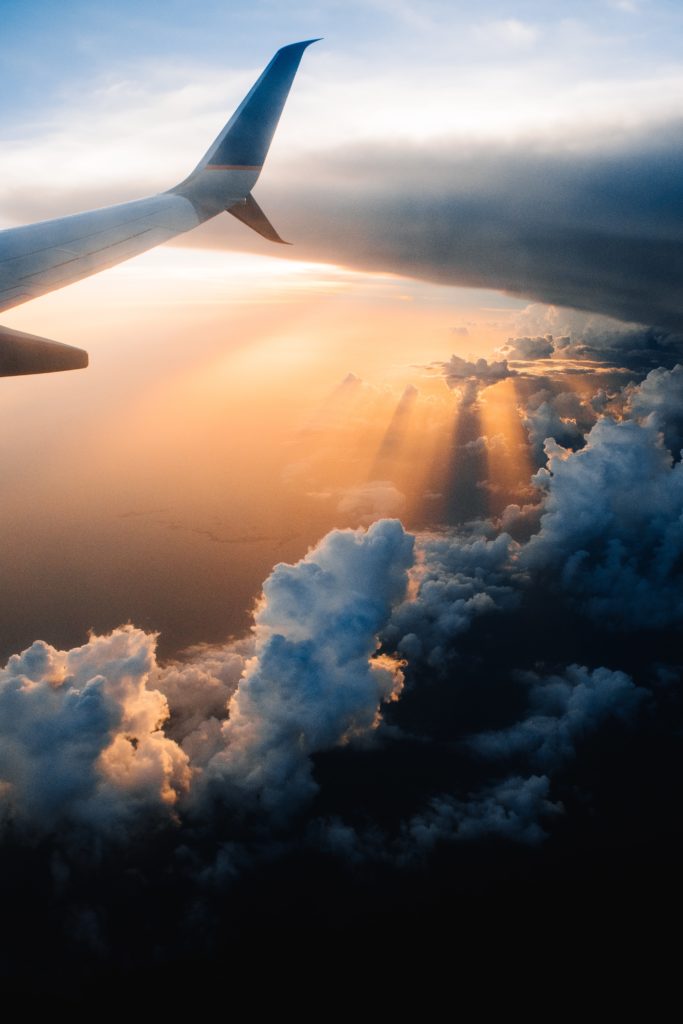 He came to Brazil to do a college exchange, which ended 5 months after we met. In order to spend more time with me, he put his studies on hold and stayed for another 6 months in Brazil. Then came the moment he had to go back. I stayed in Brazil and started a long-distance relationship.
RELATED ARTICLE: How to make a long-distance relationship work
It wasn't easy to stay apart. But as he always showed a lot of love for me, I felt very safe in the relationship and he felt the same. So we weren't jealous of each other. I think we learned right from the start that this relationship should be freer than traditional ones. Otherwise, it wouldn't stand up to so many obstacles, like flight expenses.
We learned that respect for each other's freedom was essential in a relationship with a foreigner. And we had more time for our work, study, friends and family. It's always good to look on the bright side!
Missing each other and difficult decisions are part of the relationship
At a certain point, I had to make the decision. I gave up my safe job and the proximity to my family. So I went on an adventure in Germany. By pure divine coincidence, I also happen to be a German citizen thanks to my grandparents. That way, I had no difficulties with bureaucracy.
The culture, the cold climate and the German language are still a great source of difficulties for me. We know that we have to live between one country and the other. And that longing is part of our lives. If we're living in Germany, we miss the people and all the good things about Brazil. In Brazil, we miss the people and many good things about Germany.
Culture and language can be obstacles in the relationship
It is important to stress that cultural and language differences can cause many misunderstandings even when we speak the language of the other fluently. The problem isn't just the language itself, but also each one's sense of humor and socialization. Sometimes it is difficult to express or understand feelings to each other. It takes a lot of patience, empathy and communication.
Finally, I believe that, for love, there are no limits. But in a relationship with a foreigner, there can be some obstacles. It takes great care, love and perseverance to keep the relationship strong. And, as always, focus on the good side of the story and remaining open to whatever might come.
WHERE CAN I FIND A FOREIGN SUGAR DADDY?
In the MySugarDaddy community, foreigners meet each other every day, as we are present in most of Europe, North and South America. Find the foreign sugar daddy or sugar baby of your dreams today on our sugar dating platform!