Why you NEED a Capsule Wardrobe
Do you have trouble finding the right outfit even though you have a cramped wardrobe? Would you like to always be able to put the perfect look together without having to constantly buy new clothes? If so, the capsule wardrobe is the right solution for you!
In this article, we'll be explaining the concept, the benefits and the how-to behind the perfect capsule wardrobe.
Capsule wardrobe: the concept
A capsule wardrobe is one with items suited for each season consisting of 37 to 40 pieces, excluding sportswear, accessories, pajamas, lingeries and party outfits.
This concept was created by Susie Faux in London in the 70s and adapted by many stylists through time. Recently, it received much attention thanks to Caroline Joy, author of the blog Un-Fancy.
Step one: define your own style
There are so many styles at our disposal: boho, romantic, rock, classic, basic, comfortable, etc. and with so many options, it is easy to lose yourself. Sometimes we end up mixing everything or embarking on the next fashion trend without paying attention to whether that style really represents us, if it matches our body or lifestyle.
Without a doubt, it is necessary to have self-knowledge in many areas of our life. This includes fashion, as clothes say a lot about us.
To set up a capsule wardrobe, it is necessary to find your own style. It is important to point out that it can be a mixture of various styles such as romantic, boho and basic. But after you have defined your style it is time to leave the others aside. This way, the combination of the pieces will be much easier.
Related article: Luxury and sustainability, the new chic
Step two: invest in quality
The main argument for investing in quality is the enhanced durability of the piece. So the important thing is to have few, but good, pieces, even if they are more expensive.
Besides that, making conscious purchase choices, knowing the brand's level of social and environmental responsibility is something very important. After all, this concept is the transition from "fast fashion" to "slow fashion". In other words, fashion pieces give way to timeless pieces, those that go through several seasons without losing their value.
So beware of impulse shopping and sales. A good tip is that whenever you feel this impulse, put off the purchase until the next day. Consider if it is really worth the investment. Don't worry, it'll take some time for you to get used to it.
Step four: define your needs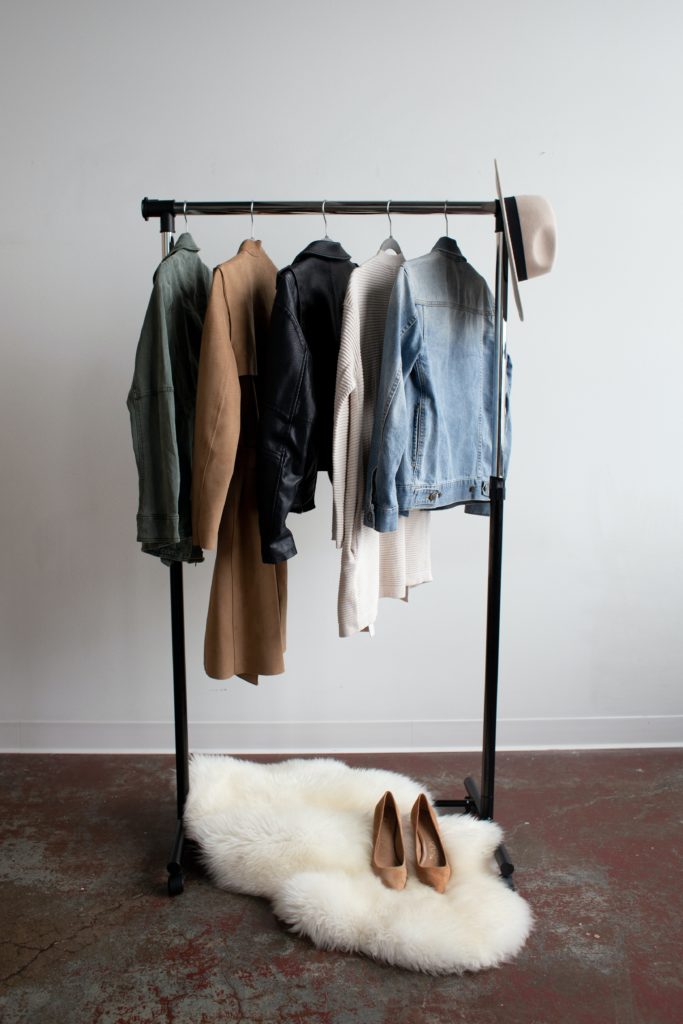 It's time to think about what you really need for each season. There is no universal formula because it depends on the temperatures of your city, the kind of work you do, how often and where you travel to, etc. Caroline's, for example, looks like this:
15 tops
9 bottoms
2 dresses
2 coats
9 pairs of shoes
A good tip is to have around 3 to 4 top pieces for each bottom piece.
Tip 5: make the best out of what you already have
Look at your current wardrobe and select the pieces you like and wear the most as well as the most versatile. Whatever doesn't fit this list can be sold, donated or saved for the next seasons —remember that there will be pieces that will be used in different seasons, or even all, such as basic t-shirts and jeans.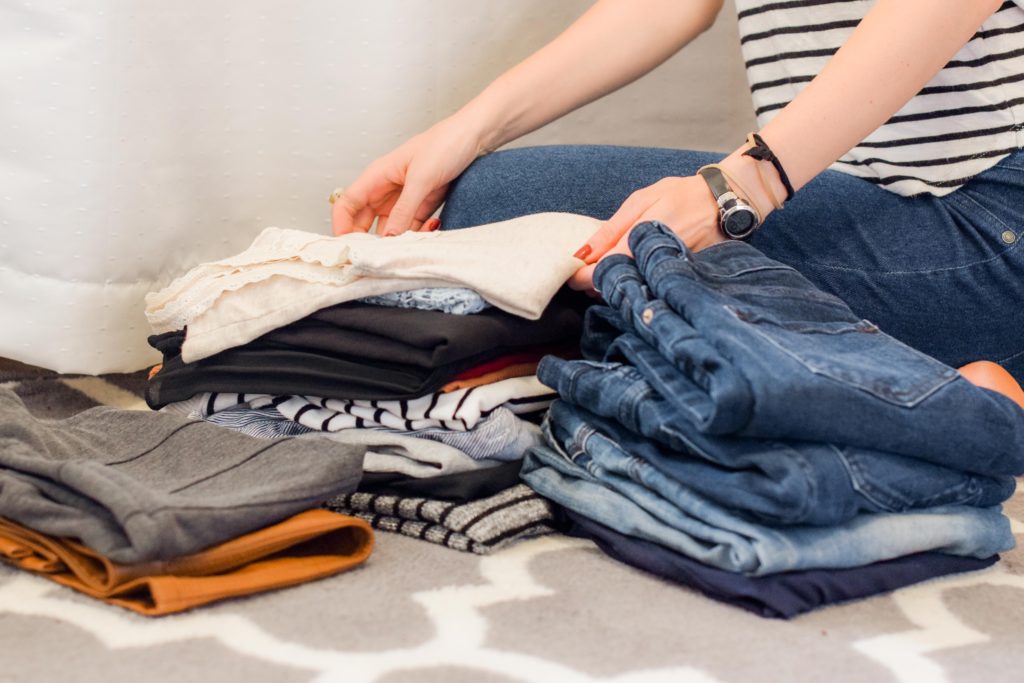 Among the selected pieces, try to understand what your favorite styles are. Example: Boho, chic, classic, romantic, sporty, modern, girly…etc. Select from 3 to 6. Do some research in these styles to find out what is missing in your wardrobe capsule, like key pieces.
CONGRATULATIONS! Now you're ready to go shopping… responsibly!
Having a capsule wardrobe is a challenge. After all, it is a change in lifestyle. It means reducing consumption and being more conscious as a daily practice. So be patient with yourself and enjoy the experience!
Pro tip: after each season, write down your thoughts on how functional your wardrobe was and what you need to improve on next year 😉