The fashion trends of spring-summer 2019
It is March 20th and we can already smell the aromatic flowers and listen to the sweet song of the birds. The grey winter days are over. This means spring has begun. Our mood improves, we feel more energetic and want to enjoy nature. Why not express these feelings through clothing? Here you can find some fashion trends for the upcoming season.
In addition, the first rays of sunshine of the season indicate that we already have to renew our wardrobe. As women, we don't just want to look beautiful and attractive all the time, we also want to be fashionable. Especially in spring and summer, we are happy to have the option of how to dress. We leave the long coats and wool sweaters behind to give priority to more sensual and lighter clothes.
That's why in the following article, we tell you what the fashion trends are for the upcoming spring-summer 2019 season. This way you can always be fashionable in the following warm months and during your encounters with your sugar daddy.
1. The wild and tropical trend
One of the trends that will predominate this season, are the T-shirts or dresses with animal prints. These bold garments are ideal to wear on warm days. These designs express our most daring personality and that sweet and wild animal we carry inside. Tropical prints on knee-length dresses will also be fashionable this summer – perfect for a more casual outing or picnic.
If you still don't know how to combine this type of garments, we tell you that you can wear them with an elegant shoe of neutral color.
2. The casual style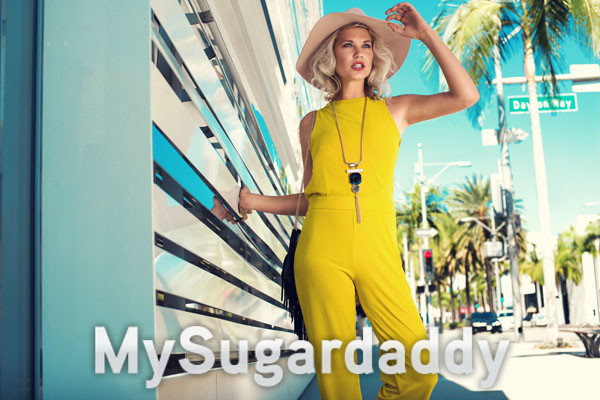 Jumpsuits came back into fashion a few years ago and are still in our wardrobes. The reason why? This garment makes us look more elegant and stylish, but at the same time casual, which makes it a very versatile suit. This season we will use them in camouflage or olive green colors and with a style of the 50's.
3. The classic denim jackets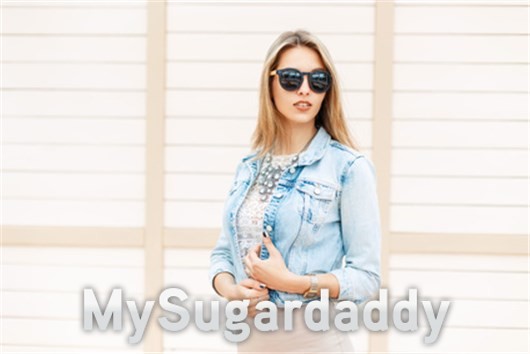 Since the creation, this type of fabric has never ceased to be present in different garments. And this year is no exception. The 2019 spring and summer season will continue to use denim jackets. But this time they won't be so tight to the body, but rather a little loose.
How can this garment be combined? Underneath you want to have a very nice T-shirt with straps that are attached to the body in white or black.
4. The color of happiness
A color that gives us vividness this season will be yellow. This color, which represents happiness and optimism, can be used in different shades, either pastels or more vivid. Combine this color with light and long dresses or blouses.
5. Blouses, handbags and earrings
Other garments that will be fashionable this summer are dresses and blouses with wings, wide and transparent. These will be used in pastel colors such as beige, pink or even white. In addition, many of these garments will go without shoulders or straps, so they will design a look of our back and arms.
But if you think your outfit needs accessories, this season you can use rectangular bags which are carried by hand and not cross-body as we normally do. Wooden or handmade earrings will also be worn this season.
As you can see, these tips will leave you with no excuses to be chic this upcoming season, or on your next sugar daddy dates! Tell us in the comments which fashion trends you liked most!