My first Sugar Daddy date
Finding a sugar daddy is one thing; but how am I to get ready for my first sugar daddy date ?
There are plenty of ways you can prepare yourself for the first time you meet your sugar daddy. Many women get nervous when they go on a first date, and going with a sugar daddy is no exception.
My first sugar daddy date; What do I wear?
One of the main things a girl thinks about during any date is what to wear. Thinking ' What do I wear on my first sugar daddy date ?' is perfectly normal. For the first date, you want to strike the balance between something feminine and sexy and something that is not too revealing. Depending on where you are going, jeans and heels and a nice top is a perfect combo for ' my first sugar daddy date '.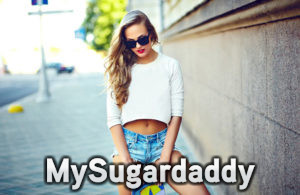 My first sugar daddy date; Where should we go?
Another exciting thing to be wondering about ' my first sugar daddy date ' is where you are going to go. After all, your sugar daddy will be looking to impress you as much as you impress him. Get him chose where to take you, after all it is him with the money, and he should be flashing the cash.
My first sugar daddy date; What to talk about?
If you hit it off with your sugar daddy, and ' my first sugar daddy date ' becomes the first time you met someone you have a long term arrangement with, then conversations should strike up naturally. However, there are still some subjects that you should avoid in conversation, especially during the first date.
Badmouthing previous sugar daddies 
If you have had an experience with a previous sugar daddy who has not worked out, this is not something that should be shared form the off. Badmouthing a previous sugar daddy says a lot more about you than it does to them.
Money 
Although you will be both fully aware of the arrangement, going on ' my first sugar daddy date ' is a way to get to know if you match. Most sugar daddies like to think their babies actually do find them attractive, and talking about money from the off will put them off.
Relationships outside of the arrangement 
If you are in a relationship with someone, then ' my first sugar daddy date ' is not the best time to bring this up. Especially as you may not even match. Find out if you are compatible before you jump the gun and share