One of the best ways to meet your future Sugar Daddy is by attending
Sugar Daddy
dating parties. But what exactly are they and how do you get invited to them? Well, below we share some helpful information and top tips on how to get invited to all of the top Sugar Daddy dating parties that are happening near you and how to get the most out of them. Happy reading!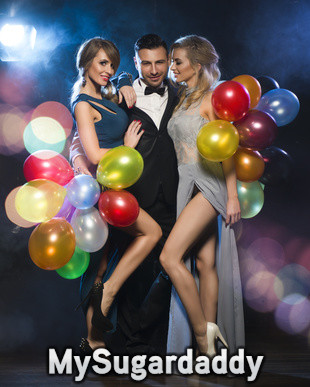 Sugar Daddy dating parties -what exactly are they?
Well, as the name suggests, Sugar Daddy dating parties are where Sugar Babes are introduced to many eligibl
e Sugar Daddies. They are fun, relaxed and simply provide a party environment in which those who are in the Sugar Daddy world can mingle and meet each other. These parties happen all over the world, in a variety of different venues, from exclusive clubs to exuberant yachts.
Sugar Daddy dating parties – how do you find out about them?
This is most probably one of the most difficult aspects of the Sugar Daddy party scene. How do you find out about them? Well, there are several options available to you. If you are already immersed within the Sugar Daddy world, then finding out about the latest Sugar Daddy dating parties shouldn't be too difficult, as this is were you need to get mingling and get yourself invited! If you are completely new to the scene, then your best chance is to befriend a Sugar Babe and go along with her, or alternatively search online. There are many sites that adverse Sugar Daddy dating parties, but with many sites you do need to be a registered member.
Sugar Daddy dating parties – a good way to meet your ideal S
ugar Daddy
Sugar Daddies dating parties are one of the best ways to meet your future Sugar Daddy. This is for many reasons. Firstly you are surrounded by lots of people, so the environment is extremely safe. Then there is the fact that you will be relaxed as it is not strictly a date but a more informal affair. Hopefully, you will feel more relaxed and open to meeting new people! Sugar Daddy dating parties really are fun and exciting, and if you go along to simply have fun, then you are bound to meet the Sugar Daddy of your dreams.
So get hunting for those exciting Sugar Daddy dating parties that are happening in your local area. Do some networking, and have some fun!