Happy Sugar Daddy's Day!
On June 20th we celebrate the national Sugar Daddy Day!
Today it is anything but unusual for a man to have a much younger partner at his side. Also, the society become accustomed to men with a much younger lover. But how did you see the relationship of a Sugar Daddy to his Sugar Babe some years ago and who was the first known Sugar Daddy?
In this article we have written everything about the Sugar Daddy Day.
The first Sugar Daddy was actually sweet as sugar.
Everyone today knows the meaning of the name Sugar Daddy and Sugar Babe. These name are often afflicted with negative feelings despite the cute sound. However, the origin of the term "Sugar Daddy" has its very own history. It was discovered of the 20th century on the west coast of the US.
Adolph B. Spreckels was the managing director of the San Francisco sugar factory founded by his father in 1899 when he met the up-and-coming model Alma de Bretteville. After her first encounter at Union Square, the young woman was impressed about of the successful businessman, who was 24 years older than her.
Alma, who was in love, lovingly called her partner "Sugar Daddy" because of his position as head of a sugar factory. Five years after their first meeting, the couple married and became one of San Francisco's most famous couples. Even though the term Sugardaddy can be traced back to the profession of the true first patron, this name has established itself for men with a significantly younger partner.
Today, not only a considerable difference in age is decisive for the name Sugar Daddy. One understands by a so called Sugar Daddy a patronizing, financially secured older gentleman who financially supports his younger lover. Also the conclusion of the marriage is rather unusual in a Sugar Daddy/Sugar Babe relationship today.
Why do men want to be Sugar Daddy?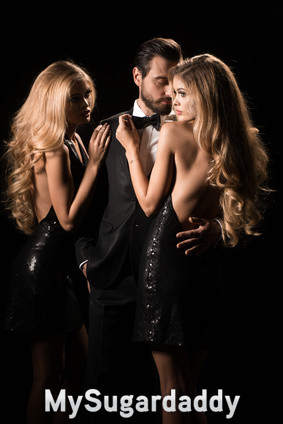 Often men who are called Sugar Daddy are men with large financial leeway. At a young age, these men have often had no time to enter into a serious relationship due to professional commitments. But often a marriage has also failed and the financially successful gentleman now lives alone. In old age the gentlemen at their prime now want to enjoy the benefits of leisure time. With a young partner on this side, many Sugar Daddies experience an exciting leisure time for the first time.
Of course, reputation and prestige also play an important role for the patron. In front of colleagues, superiors and friends, the gentleman likes to present himself with his charming and beautiful young partner. Thus sometimes causes a sensation in his circle of friends and acquaintances. The desire for something new and exciting also plays an important role in a Sugar Daddy/Sugar Babe relationship. The desire for a sexual adventure with a much younger woman is a dream of many men in their prime.
How does society see the relationship between a Sugar Daddy and his Sugar Babe?
Only a few years ago it was quite natural for most people when a younger woman adored an older man and the two of them appeared in public. Even though the term Sugar Daddy was well known, people preferred to speak of patrons and congratulated the couple on their decision. Today society takes a critical view of this relationship between the unequal couple. Even though both parties have many advantages from the agreement, many people still think that no love can prevail in such a relationship.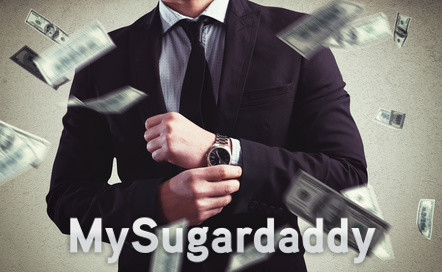 There are no one-sided positive effects, because not only the Sugar Daddy experiences a second spring with his attractive and lively younger partner. The Sugar Babe gets some advantages through the relationship with a much older partner. Not only does the young lady receive financial expenses and thus has some freedoms that other young people often lack. She also enjoys the experience of an older man at her side. She can get to know things that women of the same age are unlikely to see.
Similarly, young women are often farther mature than men of the same age. They can communicate better with an older partner and often have the same wishes and ideas about life. Since the Sugar Babe is completely free in its decision, the critical voices of critics are weakened all by themselves.
We celebrate the day of the Sugar Daddy and are happy for every couple that has come together and can enjoy the togetherness to the fullest.❤