Sugar Daddy story
In the world of sugar dating, it is easy to find a unique sugar daddy story wherever you look. There are a number of people looking for a relationship with a sugar daddy or a sugar babe, as is evident from the numerous dating sites for this type of arrangement. However, it is important that people know what they are getting themselves into and for each side of the relationship to make their points as to what kind of relationship it is going to be. If the Sugar Daddy and the Sugar Babe are not upfront with each other about their expectations of the relationship, this can cause some issues and create a negative Sugar Daddy story. It is also important for each party to practice some caution because you never know who a person really is until you get to know them. The examples of a Sugar Daddy story gone wrong will be discussed below to provide people with points on red flags and avoidable scenarios.
Fortunately, there are also examples of a Sugar Daddy story that had success. As will be discussed, both parties in a sugar dating relationship can be positive for both the Sugar Daddy and the Sugar Babe. Some found love in their Sugar Daddy story while others simply got what they wanted out of the relationship, whether it is adventure, money or simply companionship. While the world of sugar dating can sometimes get a bad reputation, there are examples of a successful Sugar Daddy story, as will be presented later.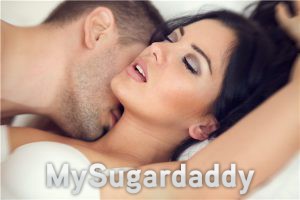 Examples of a Sugar Daddy Story Gone Wrong
Firstly, let us examine examples of a Sugar Daddy story that went horribly wrong. Some of these stories were in the news while others were more anonymous and shared on different social media or blog-types websites.
The Serial Conwoman
A fairly recent story from November 2016 on Mirror online is about Ryley Cruz, 37, who is going to jail for her extensive list of frauds. Cruz also used the name Tanya Rowe to trick her various victims into giving her money. Over the last three years, Cruz has cheated many people out of their money and pretended to have cancer to avoid paying these people back. The article points out that Cruz stole approximately £61,000 from these victims. She encountered one of these victims through a Sugar Daddy website and conned him into giving her £34,000 in a few weeks. She told this man that she was a barrister with some current money issues who was also expecting £150,000 in inheritance money. Because of her apparent money problems, the Sugar Daddy website user rented a five-bedroom house for her and her teenage son just days after their first communication online. In court, she claimed the Sugar Daddy victim had been paying her for sex but the jury did not buy her story and found her guilty of this and her many other fraudulent charges.
This is a Sugar Daddy story that shows the importance of getting to know people before giving them any kind of compensation. It points to the importance of making smart decisions online and how dangerous online dating can be. Most online dating sites, including Sugar Daddy ones, usually warn it's users, but ultimately it is up to the user to make the right decisions. This Sugar Daddy story is unfortunately not unique as there are others that are also more like horror stories with more important points to learn.
Fake Sugar Daddies
In a bad Sugar Daddy story, it is not always the Sugar Babe who is the negative party. There are also examples of Sugar Daddies who are fake, false or dangerous. There is a website, and possibly many others, that are run by actual Sugar Babies in order to warn others about fake Sugar Daddies and expose them. Each member shares their personal Sugar Daddy story to help other Sugar Babes avoid time-wasters and potentially dangerous men. There are important points to learn from every Sugar Daddy story shared here. Just like anyone can do on any dating website, some users of Sugar Daddy websites post fake pictures, present false identities and tell lies to those with whom they communicate. The website points out they may lie about being millionaires, real estate moguls or successful CEOs. The website knows there are good Sugar Daddies out there but points out how the experience of finding a good relationship and creating your own Sugar Daddy story can be shadowed by these individuals.
Some examples of fake Sugar Daddies feature spam emails pretending to be men interested in your profile on a Sugar Dating site. There are multiple examples of emails that have profile numbers and names with messages saying how interested they are in your profile and meeting you. They claim to have a lot of money but don't actually send any. These are most likely from computers trying to get Sugar Babes to click on profiles or send them money. One specific example is of a man who claimed to have multiple homes around the US, owned a 747, had a net-worth of millions and wanted to take a woman on a fun trip with him. The woman who reported him said she did some investigating and points out that she discovered there is a warrant out for his arrest. Fortunately, she did not meet him or else her Sugar Daddy Story could have been very bad.
This website has every bad Sugar Daddy story imaginable, each with important points to learn. There are women who have gone on dates with the expectation of getting compensation but do not receive any. Some are constantly harassed by men who have shown they are not good Sugar Daddies. Another example of a bad Sugar Daddy story on this site is about a man who flew a Sugar Babe to Florida pretending to want a relationship. Instead, a woman who he flew out came back with a black eye and other injuries. These stories shared on the site are very helpful for potential Sugar Babes because it tells them to be wary. If anything on a Sugar Daddy profile points to something suspicious, follow your gut and move on to another man to create a positive Sugar Daddy story.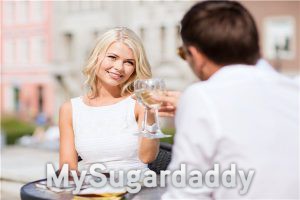 Examples of a Sugar Daddy Story of Success
Whether or not a Sugar Daddy story is successful is all relative. If each party gets what they anticipated out of the relationship, like intimacy or adventure, then that particular Sugar Daddy story is a success. If the couple ends up in love and married, this can also be a success. The following are examples of different types of relationships that can fall under the category of a positive Sugar Daddy story.
The World Traveller
This first Sugar Daddy story comes from the Daily Mail. It is about the relationship between Lauren Levy, 35, from Louisiana, USA and Hani Alkoot, 40, from Kuwait. This Sugar Daddy story explain how pair met through a website specifically for young, travel-minded singles seeking a Sugar Daddy to pay for their travels. At the time of their online introduction, Lauren had been single for 14 months and was looking for a well-travelled and experienced man. Hani was recently divorced and wanted a companion to travel with him. The two hit it off online and Lauren was on her way to Amsterdam to meet Hani within two weeks of their meeting. He paid for the whole trip and even for Lauren's sister to join her as she was hesitant to go alone. The couple felt relaxed together quite quickly and loved being in each other's company.
Lauren returned to the US and the two kept in contact. A little while later they met up again in Dubai before heading to Thailand for a two-week trip in January 2016, Hani again taking care of all expenses. Hani loves treating Lauren to fancy restaurants and Lauren points out that he is quite a gentlemen. Hani estimates that their trips have cost around £26,000 or $35,000 USD so far. While the couple is unsure where the relationship is going, the article points out that they remain in contact and continue to plane future trips. The end result of the relationship is unknown; however, this Sugar Daddy story is quite successful so far as they both have found what they were looking for prior to starting this "travelship", as they call it.


Paying off Student Loans
The news website Mirror tells the Sugar Daddy story of Lara, 27, who found herself in serious student debt and living an expensive life in London after graduating from university with her MBA. She signed up for a Sugar Dating website and points out her main goal was to get the Sugar Daddies to help her pay off her crippling debt. Lara has had encounters with ten Sugar Daddies, each with a unique Sugar Daddy story, but has only started a serious relationship with her most recent one. Many of her relationships started out with dinner and lasted a couple of weeks before she received any kind of gift or payment. Lara stresses the importance of putting forth your expectations and keeping control of the relationship based on what you want out of it. Lara explains that sometimes she received gifts just by pointing out how nice something was or mentioning she needed something. She says it is fairly easy to get what you want and it is not all about sex.
Her current relationship is her most serious one. It is with a 36 year-old finance worker who sends her £1,000 every month to pay for her student loan. He also pays her rent and her daily expenses. She was even gifted trips to Thailand, Sri Lanka and Greece, each a month long by her Sugar Daddy. Lara points out that finding a Sugar Daddy relationship is very modern and normalized. This Sugar Daddy story is considered successful because the parameters set up by each party are respected and a relationship has developed.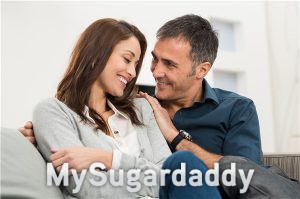 As is clear, each Sugar Daddy story is unique. These are only a few examples of relationships and encounters that are positive and negative. As long as each party explains their expectations and is honest, there can be success. Those seeking a Sugar Dating relationship must practice caution but also be willing to go a little out of their comfort zone to potentially experience something wonderful. If one in interested in reading other examples of a successful or terrible Sugar Daddy story, there are countless to be found online.