Sugar Baby Profile – Tips for creating a profile
Sugar Baby Profile; Let's Get Started!
So, you've decided to get into the whole sugar baby/sugar daddy dating game ordeal now, have you? That's great! The sugardating game needs more players like yourself, and I'm sure you will be delighted to learn just how lucrative a successful sugar baby profile can be! Ok, so, what is it all about you may be asking? Well, it's all about reciprocity. You have something to give, he has something to give, you each benefit from something the other has too much of.
In this case, you have youth while the sugar daddy has wealth, you both want to experience what the other has, and you're willing to give up each other's time in exchange for a bit of money or a bit of companionship. At his ripe old age, companionship means a lot, especially the companionship of a beautiful young woman like you. Once you've figured out exactly the terms you both feel comfortable with, it's time to get going in your newfound sugar baby profile life! But what does it take to make a great sugar baby profile? Let's find out.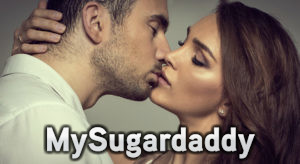 Just Where Does One Start With Their Sugar Baby Profile?
A successfully written profile starts with the profile description page. You want your profile page to stand out from the rest of the pile – you want to have a uniquely inspiring profile page description that attracts only the most confident, serious, and lucrative of sugar daddies. Nailing down a solid profile description will go a long way, as time goes on you will start to realize new ways of writing or organizing your profile to get the most matches, likes, and messages sent your way! Writing a good profile description means keeping it brief, but witty. You want to entice the reader without revealing too much, you want your good grammar and spelling to be as captivating as your tantalizing main profile image. So take the time, get it right, and make sure to erase your sugar baby profile and start from scratch – making the most noble profile description known to human kind! Ok, maybe don't take that much time writing and re-writing it, but you get the idea.
Sugar Baby Profile Pro Tips
There are a number of good tips that any amount of seasoned sugar baby profile hopefuls and sugar daddies alike will attest to. But today I'm going to tell you a bit about one of the most responsible aspect of sugardating; discretion. You must honour your sugar daddy's pleas for privacy as protecting the identity of your sugar daddy may be of the utmost importance. Leave no rock unturned, delete every text message, and never refer to his real name in public. Taking all these measures will ensure a successful future with your chosen sugar daddy, so get with it, and stay focused!