Meet a Rich Sugar Daddy
Meet a Rich Sugar Daddy – Introduction
Many women would like to meet a rich sugar daddy. The benefits are obvious. An interesting, well connected and wealthy man who wants to bring you into his world and treat you the way you deserve to be treated. To allow you access to a lifestyle that has been, up to now, financially out of your grasp.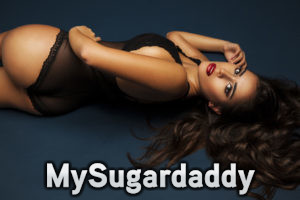 You know that you want to meet a rich sugar daddy, so now you need to know how to attract his attention and what he expects from this type of relationship. The truth is, these men are usually looking for something very specific to them, so there's no one tried and tested method for attracting the attention of a sugar daddy. He will probably be looking for someone attractive and interesting. Someone smart with similar interests to him that he can talk to and spend quality time with. Everyone has differing interests, so your best bet here is to simply flaunt what you have and allow your assets to shine through. Perhaps you're well read? Well then you will appear to a literary man, but less so to the sports fanatic or scientist. It's the same story here as with any kind of dating. You need to be a good intellectual match otherwise the relationship will become boring very quickly. The best way to ensure this is to be completely honest from the start. It may be tempting to try to sell yourself based on imaginary characteristics that you believe he may like, but this will always come back to bite you if you're not careful.
Where to Meet a Rich Sugar Daddy
Probably the easiest way to meet a rich sugar daddy is to head to the internet. There are many websites which help to set up arrangements for hundreds of people just like you, the largest being My Sugar Daddy which I recommend as being a great, non judgemental and easy to use service. The benefit of using a website is that you can both be upfront about what you are looking for and what you ave to offer right from the start. Make sure you use photographs of you looking your best and fill in your profile with as much detail as possible to stand the best chance of meeting somebody perfect.
What to Wear to Meet a Rich Sugar Daddy
The way you look is important if you want to meet a rich sugar daddy, but not necessarily in the sense that you need to look exactly like the socially accepted model of beautiful that you may see on a magazine cover. Remember beauty is in the eye of the beholder and it would be a boring world if we all looked the same. Don't try to change your appearance, simply work with what you have to show yourself in the best light.
Sugar daddies tend to prefer sophisticated women who are well dressed and use subtle make up, so that will always be a good starting point. Before you meet your man it is likely that you will have a limited clothes budget. Regardless of this, you should always try to wear the best quality clothes you can afford. Maybe you could check out charity shops in exclusive areas to snag a designer outfit at a bargain price, or simply go for a high quality high street piece which has been tailored to fit you exactly. If you want to meet a rich sugar daddy you need him to be able to imagine you fitting into his world, and his world is one of quality and exclusivity.