Help with Sugar Baby profile
If you are a novice into the sugar baby world and you want help with sugar baby profile then you are in the right place. We can offer advice and help with sugar baby profile so it gets the most views and attracts the right kind of sugar daddies. If you haven't had much luck in finding your sugar daddy then it is probably because your profile isn't quite right.
Help With Sugar Baby Profile – Important Tips to Remember to Do
We are going to help with sugar baby profile creation and offer you some important tips to remember when you are crafting your important profile online.
DO list your interests. When it comes to listing your hobbies most people don't know what to put. Be specific but don't put things that will make you look like you have fallen from outer space. For example if you like to read say who your favorite author is, if you like to eat out state your favorite cuisine and if you like water sports then say which ones. This can help you to find something in common with your sugar daddy.
Mention your expectations and values. Say what your are looking for in this type of relationship. Do you want an allowance from your sugar daddy or do you not mind how much he gives you? Are you looking for lavish dates or just some like minded fun? Mention the things that you don't mind and do mind, smokers, non-smoker, drinkers, men with children and so on. To avoid a failure let men know what you want because then they can approach you and they know what to expect.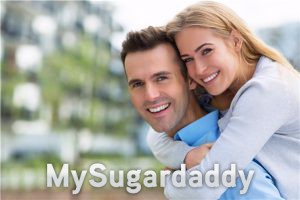 Help With Sugar Baby Profile – What Not To Do
Aside from the information you put on your profile a picture speaks a thousand words. Don't go doing a duck face, this can put people. Don't put up a picture of you in action like skiing as many men want to get a close up of your face and under no circumstances should you put up a group shot because the men looking at your profile will have to play a game of where's wally!!
Don't be too humble but state your talents and what you think you are good at. Confidence is the key in creating a fine sugar baby profile.
More Help With Sugar Baby Profile
Last but not least out final words of advice and help with sugar baby profile is to be you. Be honest and be yourself. Take your time in the creation and try not to be negative and hateful towards the world. Do a spell check and the end and be real. Enjoy!