Find A Sugar Daddy to live a luxury life
Find A Sugar Daddy – Tips how to find him
Find a sugar daddy – There are various methods that you can use to find a sugar daddy arrangement that suits your needs. Before embarking on the search, you need to ask yourself some questions that will determine if you are ready to find a sugar daddy.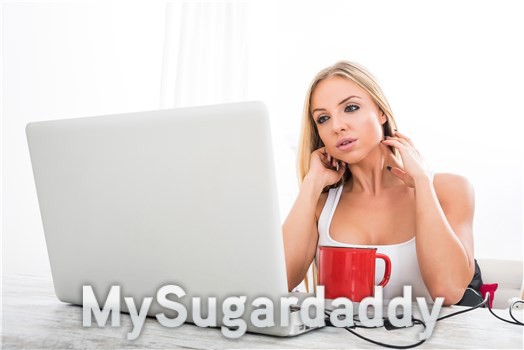 • Are you okay with accepting money in return for relations? You have to be sure that you are willing to act as a man's partner in exchange for monetary returns. This will help you to be clear on your needs in terms of payment.
• Do you understand the risks of financial dependency? You will be expected to fulfill certain obligations for you to get money from him. If you are entirely dependent on him for your lifestyle, you will not have much of a say in the arrangement.
• Are you okay with leading men on? As much as the sugar daddy arrangement is straightforward from the word go, you will be expected to fulfill other obligations. You can choose to be mysterious as to whether he will receive the extra favours if you do not plan to give them to him. This will require you to lead him on with false promises.
• Can you keep an emotional distance? The sugar daddy arrangement is primarily a business transaction and you will be required to keep your emotions out of it. If you are likely to fall in love with your sugar daddy, it is not a good idea to follow through with the arrangement.

How to find a sugar daddy
1. Decide on what you want
Keep your preferences in mind during the search such as age, marital status and availability. You should also decide on how you want to get compensated. Some women prefer having a flat fee per session while others prefer exotic getaways. Decide on the kind of man you want and the methods of compensation that you prefer early on before getting into a sugar daddy arrangement.
2. Visit sugar daddy websites
This is an easy way to find a sugar daddy because these sites are full of older men looking for flings with younger women. You can look out for the kind of men that you prefer and engage them in conversations as you try to figure out which of the men suits you best. Post attractive photos of yourself that are not too revealing. As you converse with them, be clear on your expectations and what you are willing to offer.
3. Check out regular dating sites
If you are looking to find a sugar daddy without being too obvious about your intentions, these sites can be helpful. Use filters such as occupations to try and narrow down your choices. Learn as much as you can about the men and use that information as a filter to guide you to finding the perfect man for you.
4. Get help from your friends
Some of your friends may have acquaintances that are looking for younger girls or they may know of exclusive sugar daddy clubs. This information can help you find a sugar daddy faster than through online sites. Be clear about your expectations.
5. Visit places where you can find rich men
Go out to places where rich men love to spend their time such as art galleries or restaurants in the rich side of town. You are likely to catch the eye of an older rich man who is willing to take care of you.
In your quest to find a sugar daddy, be patient and do not get frustrated if the search takes a long time. Once you find a sugar daddy that can meet your needs, stay positive and pay attention to your looks to ensure that you keep him hooked.