Sugar Dating in kenya
How is Sugar Dating in Kenya and What is a Sponsor?
Sugar Dating in Kenya is extremely vibrant with so many gorgeous sugar babies from all regions of Kenya looking to be pampered and spoilt by sugar daddies from all over the world. In all honesty it would be hard to find a wider variety of beautiful women in any other part of the world with the Asian/Arabic strain of beauty adorning many of the women in Mombasa, mixed with a variety of tribes from other parts of Magical Kenya as it is known. Kenya has such a beautiful mix of terrain and climates to please any traveller, so sugar daddies visiting the country to meet Kenyan beauties will have a wide choice of resorts and hotels in luxurious or simply beautiful locations. The coastal region of Mombasa promises a range of clubs where sugar dating in Kenya can be easily kicked off. The busy city of Nairobi has a vast number of exclusive joints where sugar daddies can pamper their sugar babies without disturbance, and the infrastructure in so many places, is as good as any western city. From dining to nightlife, sugar dating in Kenya is made easier by friendly citizens always ready to help with a friendly smile.
A sponsor is the name given to, generally a man, who supports a young woman through her college and life in general. A sponsor is basically a sugar daddy but a different way of referring to it in Kenya. If a girl is asked "Is that your sponsor?" when in public, the guy probably looks too old for her or not attractive enough for her to have chosen him for any other reason. The fact is that sponsors and sugar daddies are having fun in Kenya without a doubt and age is nothing but a number.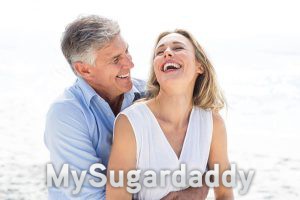 Does Age Matter When Sugar Dating in Kenya?
Age has never been an issue, neither will it ever be, when it comes to sugar dating in Kenya. Sugar babies in Kenya typically prefer sugar daddies who are much older than them and financially stable. The fact that with age often comes wealth may have something to do with it but also with that wealth comes a level of generosity. As a foreign sugar daddy looking for a Kenyan sugar baby you may actually have the upper hand since many Kenyan sugar babies believe that white and/or foreign sugar daddies are more generous than sugar daddies from Kenya. This may or may not be the case but sugar dating in Kenya often involves foreign sugar daddies of a much older age. In fact, old age is seen as a mark of wisdom and is often very much respected throughout Kenya. Kenyan millionaire sugar daddies of any age do very well with young beautiful sugar babies being in such large numbers. The age of a sugar daddy in Kenya is often twice or three times the age of their sugar baby but "no romance if no finance", an American soul singer once sang.
Sugar Dating in Kenya is so normal that a large number of married men or older guys are sugar daddies and very happy to have their young and beautiful sugar babies. In Swahili these sugar babies are also know as "Mpango Wa Kando" or "Bit on the side" for want of a better translation. Nevertheless, they are young, beautiful and extremely accommodating. Kenyan sugar babies know how to treat their men and age is just a number when you are filthy rich, believe you me.
Sugar Dating in Kenya Reviews
To properly appreciate reviews of sugar Dating in Kenya you have to first understand the difference between Kenyan women in general and women in the UK or any other western country. Kenyan women as a whole tend to already see the role of a man being one to provide for their families and to take care of a woman. This does not mean that there are no career woman because there are possibly more than in the UK, but what it means is that the Kenyan woman takes great pride in her husband and expects a lot from him in terms of him being an achiever. The Kenyan woman is magically romantic, respectful, warm and exciting, and Kenyan sugar babies are extremely discreet when needed. This last trait is one of great importance when it comes to successfully sugar Dating in Kenya. The best reviews of sugar Dating in Kenya will probably be found on reputable sugar dating sites such as my-sugar-daddy.com. The reviews and information found on similar types of sites can go a long way to preparing you for sugar Dating in Kenya. All of the main social media platforms are also great ways to extract reviews on sugar Dating in Kenya and you can get tips on where in Kenya to go to find some of the best sugar babies.
Everyone will have their own preference in terms of region when it comes to sugar Dating in a Kenya. In reviews some will say that Nairobian sugar babies are more trendy and chic than those from towns such as Nyeri, Nakuru or Eldoret. Be open minded though because towns in the Rift Valley such as Nakuru and Eldoret have a huge student population making a sugar daddy almost necessary. Kenyatta University has campuses in Eldoret town and the night clubs are full of students praying to meet a guy who will take care of them properly but end up getting used and abused by other students or chancers from Nairobi. Visit Eldoret town during the night with a serious plan to find your sugar baby and you will not be disappointed.
For a more organised and fruitful experience when trying to meet sugar babies for sugar dating in Kenya, try reading the reviews from specialist sugar daddy dating websites such as the one mentioned earlier. Pretty young women also interested in sugar dating in Kenya can use these websites to browse sugar daddy profiles of men any age within Kenya and also around the world. For rich men sugar dating in Kenya is much more fun and you can build a fantastic luxury holiday where you can enjoy the sun and beach of Mombasa while you meet, wine and dine Kenyan hotties that you are considering on making your sugar baby. Travel throughout Kenya on a sugar dating in Kenya tour where you can use the dating website to hook you up with potential sugar babies in every town. What a way to see Magical Kenya.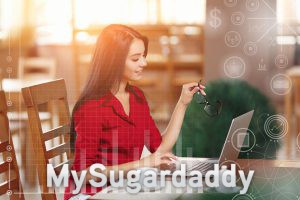 Sugar Dating in Kenya – Millionaire Tours
Make contact with a selection of potential sugar babies that you met on my-sugar-daddy.com to plan your sugar dating in Kenya excursion. During the following months get to know them all better until you can reduce the final number of women to meet when you eventually arrive in Kenya. You can divide potential candidates by age and region, and when you have shortlisted around five hopefuls and five "Plan B's", start planning your tour dates. Plan your tour a few months in advance and be ready to quickly interchange your first choice with one from your Plan B list. You'll thank me later!
Upon Arrival at JKIA for your Sugar Dating in Kenya Experience
Land in Jomo Kenyatta International Airport (JKIA) in Nairobi and be met, not by one of your potential sugar babies, but by a tour guide who will take you to your first hotel. Never let a potential sugar baby meet you at the airport ever because you will quite likely get stuck with her before you have a chance to properly compare. She will dazzle you with her beauty and you will think that she is the best choice without seeing the others that Kenya has to offer. Bad mistake. You are a millionaire and the world is your oyster whatever your age, so enjoy your new experience to make sure you get the best out of your sugar dating in Kenya and don't get trapped too early.
Where to Stay in Nairobi
As a refined sugar daddy you will find that Villa Rosa Kempinski in Westlands is the perfect hotel of choice or Dusit D2, also in Westlands, and with a splendid restaurant featuring world celebrated selections of wine. If you prefer a more homely feel then pre-book luxury apartments or houses in areas such as Lavington, Kilimani, Kileleshwa, Karen amd Runda. Stay alone for the first two days and if you do go out hire a taxi from the hotel or get an Uber to take around some of the fine restaurants, malls, bars and clubs in Nairobi. By doing this you will appreciate Kenya without being influenced by anyone on your first night. Tell your driver to take you to Brew Bistro in Ngong Road or their sister establishment in Westlands. Brew Bistro serves amazing cocktails, has excellent food and brews their own lager. But most of all, you will be amazed at the eye candy present with so many possessing the sugar babe factor. Now, after doing this alone for the first two days, then meet with your first potential sugar baby to begin your experimental sugar dating in Kenya trial.
Sugar Dating in Kenya Mombasa Experience
No sugar dating in Kenya holiday is complete without a visit to Mombasa so you could fly down as your second stop. None of the first few sugar babies you meet in Nairobi can come to Mombasa with you. Tell them you have appointments to attend to and they can meet with you when you return. Do not let any of them talk you into allowing them to come or your search for the perfect sugar baby will be destroyed. Play smart as this is your life. Just as you did in Nairobi, be met by a taxi or hotel representative to take you to your first hotel of the Mombasa leg of your sugar dating in Kenya extravaganza tour. In Mombasa you have got to try either the Serena Hotel, Voyager or Whitesands Beach Resort in Bamburi. They are the best hotels you will find in Mombasa for your high standards, although the best on offer are probably in Diani Beach, South Coast Mombasa where you should try to spend at least a couple of days. Try Swahili Beach Hotel in Diani and you will not be disappointed. After the first two days you can start meeting youir potential candidates and confirm if they are of age or not by asking to see their national ID document. This should always be done where ever you go to find your sugar baby.
Sugar Dating in Kenya Safari
Now, from Mombasa you can select one of your favourite sugar babies that you met in Nairobi or Mombasa to join you for a safari in Tsavo or Amboseli. See the Big Five and really get to know them even more. See if any age difference can be compensated for by compatibility. Start to see how accurate the reviews were on the Kenyan sugar dating scene and realise how little your age had to do with anything. You will also be able to compare the behaviour of each sugar baby to see if their age has an influence on their behaviour.
Nanyuki and Mount Kenya for Sugar Daddy Tours
Another interesting destination which the reviews may not have touched on is Nanyuki in Laikipia County. All travel reviews of the region speak of the amazing climate which is warm but not humid and the British Army Training Unit Kenya or BATUK have chosen Nanyuki for it's training facility. Views of Mount Kenya from The Fairmount will be a special treat for your chosen sugar baby and by now the reviews will either have rung true or proven that you just need to trust your own instincts.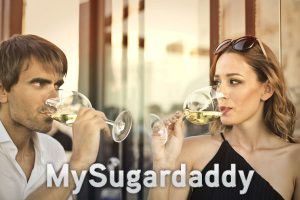 Sugar Daddies in Kenya
Reviews of sugar daddy profiles in Kenya may all appear to say the same thing which is why you should not only depend on the reviews for you to make your decisions, but also research member profiles properly. As a sugar baby you will want to be comfortable with the age difference between your sugar daddy and yourself. Most sugar babies are not too bothered by age and would prefer the maturity that comes with those men over the age of 40. Remember that his age is less important than his ability to keep you living a lavish lifestyle in Kenya which is very hard to find. Most sugar daddies coming to Kenya may not always be in the country so you will have plenty of freedom to do your own thing and enjoy friends of your own age.
Sugar Babies in Kenya
Sugar daddies looking for young sugar babies in Kenya should look for a sugar baby between the age of 23 and 30. Women above the age of 30 may start to want something more than just a sugar relationship such as having children too, which may not be what you want, especially at your age and the fact that you may already have children the same age as her. You read the reviews on all of the best dating sites and you carried out your own reviews and have compared some of sugar babies around Kenya. You can now make an informed decision when choosing the perfect sugar baby or sugar daddy, for you.