Sugar Daddy guidelines
There are rich men out there who prefer dating younger women. These men are usually mature, experienced and all they want to do is share their fortune with younger beautiful women in exchange for companionship and maybe also sexual contact. Do you want to start a sugar relationship? So here are some guidelines.
The sugar babies will accompany their sugar daddies to functions, restaurants, weekend getaways and even spend nights with them in a hotel room. However, sugar dating can get very complicated where the man is committed to another relationship and would like to; keep the relationship with the sugar baby discreet, or for work reasons, he may not want the relationship to go public. It is because of such reasons that there are certain sugar daddy guidelines that ensure that the relationship flows smoothly.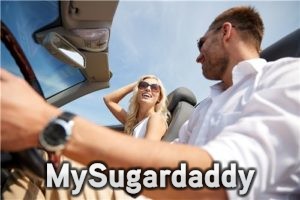 Sugar daddy guidelines for a new sugar daddy or sugar baby
Women should avoid getting into sugar dating when they are desperate for money. It is important to note that sugar dating is not just about quick cash but there is a relationship involved. The sugar daddy guidelines demand that the woman should not back off from the terms of the arrangement once the relationship has picked off.
Both the sugar baby and the sugar daddy should check out each other's details and ensure that they are both comfortable with each other before starting the relationship.
Sugar daddy guidelines for dating a married sugar Daddy
A married man may try to look for the lifestyle that he is lacking in his marriage.The sugar daddy guidelines state that a sugar baby's work is not to steal the man from his wife but rather to fulfill what he is missing so that he can stay with his wife. Do the things that his, wife might not offer him like going to cinemas, sailing, dancing or even having random night outs away from town.
Another sugar daddy guidelines for dating a married man is that you should never be the one to call him even on his cell phone and of course, do not even think of calling his home number.
Keep the relationship drama free and be understanding even if he misses a date. You are his confidant and whenever he discloses his home problems, try to help him resolve them
An important sugar daddy guidelines here is that you should not wear strong perfume or lipstick that will leave a stain.
General sugar daddy guidelines for the woman
Discuss your expectations and be clear about what you want from each other from the word go. Be open with each other as this is the best way to determine your compatibility.
An important sugar daddy guideline is respect for oneself. Do not compromise your morals and values and do not do what you are not comfortable doing.
It is good to appreciate all the pampering that you receive even though it is part of the arrangement that you should receive those privileges.
It is a golden sugar daddy rule to keep your emotions in check failure to which you might end up getting hurt in a case where you fall in love with the other person and the feeling is not mutual.
Respect discreet sugar dating and take your time. Do not rush into anything you have not given thought about like moving cities to be closer to your sugar daddy or sugar babe.