Sugar Daddy candy
Everyone loves candy and if you have a particularly sweet tooth, then Sugar Daddy candy is perfect for you! Below we explain what Sugar Daddy candy is, where you can buy it, why it's the perfect gift for your Sugar Baby, and why we love it so much!
What is Sugar Daddy candy?
Sugar Daddy candy is made by the manufacturer, Tootsie Roll and is a hard, caramelised sweet, that both adults and children love! It is available in a variety of sizes in the form of a candy bar, as well as in several sizes that are on a stick. The idea is that Sugar Daddy candy is a bite sized treat!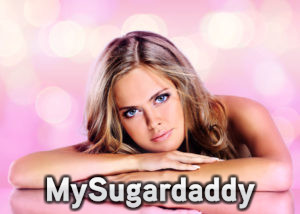 Sugar Daddy candy – where can you buy it?
The good news is that Sugar Daddy candy is available to buy worldwide because of the Internet. Many online stores and websites sell this luscious candy, so you will always be able to have your special treat, or indeed, treat that special lady in your life!
Sugar Daddy candy – why we love it!
Well, what's not to love! It's candy! Seriously though, this cute candy bar has been around for decades, and as it is still made to its old traditional formula, not much has changed. It is creamy, sweet and as a hard candy, lasts a long time, so you really do get your money's worth! The price is also great!
The perfect treat for your Sugar Baby
The best thing about Sugar Daddy candy is that it makes the perfect treat for your Sugar Babe. All women love to be treated, and the Sugar Daddy candy bar or lollipop, really shows how much you care. Surprise her with a beautiful display of Sugar Daddy candy lollipops in the shape of a heart! Hide them in the house or simply send her a Sugar Daddy candy bouquet. However you decide to spoil her with these tasty sweets, she will love them!
When you give your Sugar Baby this sweet and awesome candy, what you are really saying is I Love You. So go on, treat your special lady!