How to find a Sugar Daddy in Singapore
There are two things sugar daddies have in common- they have a lot of cash and very little time. Such men, if they are not married, have little time for traditional relationships. Neither do they have the stomach for the drama of conventional relationships. All they want is a relationship that is customized to their lifestyle and time constraints. By these measures, Singapore is a country full of sugar daddies. By all measures it is one of the wealthiest countries in the world. In per capita terms it is the wealthiest in East Asia. It also has a citizenry that is very hardworking. People are so engrossed in their work that they rarely have time for relationships and marriage. You won't be surprised to find a top doctor, engineer, lawyer or CEO of a major company who is extremely wealthy but is unmarried or not in a relationship. It also has many expatriates from countries such as the US and Britain who are wealthy and live alone. With so many potential sugar daddies around what should you do to get these wealthy and powerful men to finance your education, luxurious lifestyle and other financial needs that you might have? Ever wondered how to find a sugar daddy in Singapore? Here are important tips on how to find a sugar daddy in Singapore that will definitely work for you.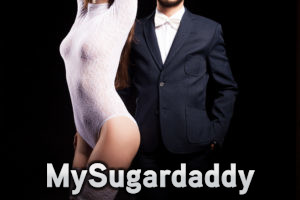 Be persistent
Singapore might be full of sugar daddies but finding one is not as easy as many sugar babies think. Most people who think they know how to find a sugar daddy in Singapore easily will tell you that all you have to do is find a sugar daddy site, sign up, upload your prettiest pictures and requests from wealthy men will start coming in. This is partly true but you have to realize that not all the messages you receive from potential sugar daddies are serious. Neither are the senders wealthy as they claim. The task of weeding out messages from men who are not serious can be arduous. You have to check out the profiles of each of the senders to see if they are serious. Often you will have to use your gut feelings in this weeding out process because you have to take the information they provide with a pinch of salt.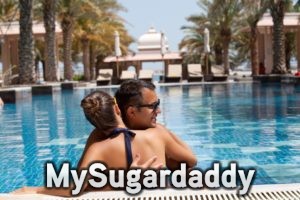 After settling on a few of the men, it is time to start sugar dates. This is also not an easy task either. Some will disappoint you, others will show mannerisms you are uncomfortable with, some will turn out to be totally different from what they claimed they are on the sites while others might reject your conditions. It is not uncommon for aspiring sugar babies to go to as many as ten sugar dates without finding a sugar daddy they are comfortable with.
Therefore, the key to how to find a sugar daddy in Singapore is persistence. You will get so many requests from potential sugar daddies, but you will also face numerous disappointments. Without persistence you will easily give up and be left wondering whether at all there is any simple answer to how to find a sugar daddy in Singapore fast and easily.
How to find a sugar daddy in Singapore via sugar daddy sites
The proliferation of sugar daddy sites has made life extremely simple for young women wondering how to find a sugar daddy in Singapore. Just google 'how to find a sugar daddy in Singapore' and all manner of sites will pop up promising you millionaire sugar daddies within a few minutes. Don't be fooled. Getting a sugar daddy of your dreams requires a lot of diligence which cannot be replaced by any website promising you an easy route on how to find a sugar daddy in Singapore.
First, make sure that the website you are joining is legitimate. There are many sugar daddy websites with fake members and all they want it to take money from unsuspecting young girls desperate for sugar daddies. The best way to check the authenticity of a website is to look at its reviews. From the experiences of those who have used the site previously you will be able to determine whether it is worth your time joining such a site.
Second, check out its members both for numbers and quality. Singapore is a small country with just around 6 million people. A sugar daddy website with more than a hundred thousand members is quite big. Certainly, joining such a site is a shorter route on how to find a sugar daddy in Singapore than joining a website with just a few thousand members. After checking that the numbers are real, it is time to check out the quality of the members. There is no need of joining a site with many members and yet a majority of them are either men of moderate means or have fake profiles. Even though some websites painstakingly check out the financial details of its male members to make sure that they are indeed wealthy, such websites are very few. For most of the sugar daddy websites in Singapore you will have to carefully verify the profiles of the members interested in you. For those whose profile is real you can check them out on other online sites such as Facebook, Twitter, LinkedIn and Instagram to determine whether what they say in their profile is accurate.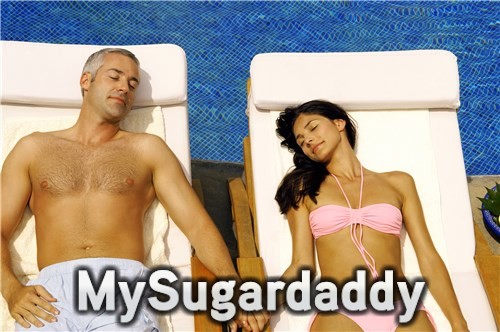 Once you have a chosen a site or sites, upload your profile picture and post your terms. Upload the picture you are look most attractive. Since men are visual creatures, their main focus will be on the picture. Your terms should be clear but not too stringent to an extent of scaring away many potential sugar daddies.
Lastly, check out the membership cost of the site. Rich men often go for sites with high membership fees because they are deemed exclusive. Perhaps you should consider making a sacrifice and enrolling in such a site. The sacrifice in money is definitely worth it because you have a very high chance of landing a millionaire sugar daddy in such a site than in relatively inexpensive sites. However, this does not mean that only exclusive sugar daddy websites are the answer to how to find a sugar daddy in Singapore. You can also land a relatively wealthy man on free-to-join sugar daddy websites. Therefore, the answer to how to find a sugar daddy in Singapore is not to just join one exclusive site but to join two or three sites to maximize your chances of getting a sugar daddy to make your dreams come true. Observing diligence and persistence is how to find a sugar daddy in Singapore.
Learning from other sugar babies on how to find a sugar daddy in Singapore
Learning from other sugar babies on how to find a sugar daddy in Singapore is also another great way of finding a sugar daddy. Whether you are looking for sugar daddies online or offline, you need to know important skills to help you be successful. Who else to learn from other than somebody who has been in the game for a while and knows all the ins and outs of sugar daddy dating. Start by asking some of your friends if they are dating or have ever dated a sugar daddy. This can be hard because sugar daddy dating is still very much a taboo subject in Singapore despite it being a highly cosmopolitan country. However, if you really want to know how to find a sugar daddy in Singapore you should not be embarrassed about anything. If none of your friends has experiences with a sugar daddy it is time to go online. There are many blogs run by sugar babies teaching young women how to find a sugar daddy in Singapore. You will learn some of the tips and tricks they have mastered on how to find a sugar daddy in Singapore and make them do anything you want them to do for you. The skills needed to find a sugar daddy are not the same as the ones needed to keep a sugar daddy. So learning from these sugar babies will greatly help you to not only find a sugar daddy but also keep them for as long as you want.
Take an active approach
There is no more wrong strategy on how to find a sugar daddy in Singapore than setting up a profile on a website and waiting for a sugar daddy to contact you or sitting idly at home hoping that your prettiness will attract the sugar daddies of your dreams. Wondering how to find a sugar daddy in Singapore with all the sugar babies around? Take an active approach. Expand your social circle by going to where wealthy people frequent and make friends with people there. That is how to find a sugar daddy in Singapore fast. For instance, even though going to a niche hotel might be costly, it is worth it since it is in such places that you will meet the kind of men you are searching for. Try also volunteer to work in places such as hospitals where you are likely to find wealthy doctors and other people in the medical profession. Charity events are also a great place to meet wealthy sugar daddies. Men who give to charity are often wealthy and generous. What else are you looking for if not a wealthy and generous man?
When going to such places make sure you play the part of a personable and sexy lady. That means being presentable. It is good to put on clothes that show some skin but don't show too much. They might think that you are a whore. Remember first impressions matter. Sugar daddies are attracted to sexy but dignified women who they can comfortably show around to their friends.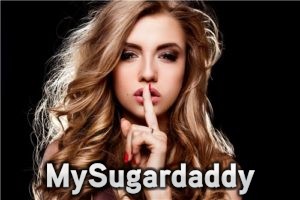 Improve your conversational skills
The popular view of sugar daddy-sugar baby relationships is that they involve an older, wealthier man giving money to young women for sex. Nothing could be further from the truth. Even though sex is often involved, it is not the only component of sugar daddy-sugar baby relationships. For many sugar daddies, companionship is as important, if not more important than sex in their relationship with the sugar babies. To be a good companion to a sugar daddy you need to be a good conversationalist. How to find sugar daddies in Singapore is not hard, the problem is how to keep them. If your sugar daddy finds that he doesn't enjoy your company he is going to leave you for another sugar baby. Remember there are far more sugar babies in Singapore than sugar daddies. So being a good conversationalist is not just a luxury skill but a make or break skill in your relationship with your sugar daddy.
It is important that when holding a conversation with a potential sugar daddy you be attentive. That means putting off your phone to avoid unnecessary distractions. To make the men comfortable with you try to smile whenever you are talking to them. Most importantly improve your general knowledge. Sugar daddies are usually highly accomplished men in the world of business, politics and the professions. They like holding substantive conversations on a wide range of issues. You do not need to know everything, but a little knowledge here and there, in this case, won't be dangerous. The purpose is not to become an expert in everything but to make your sugar daddy value your company so much that they will be willing to do anything for you.
There are many sugar babies who might want a sugar daddy but don't know how to find a sugar daddy in Singapore. Certainly how to find a sugar daddy in Singapore is not a walk in the park. Yes, Singapore is a very wealthy country with many wealthy men in top echelons of the society. There are also many wealthy expatriates from the US, UK, Germany and other equally wealthy countries. However, there are also many sugar babies seeking these men and daily looking for ways on how to find a sugar daddy in Singapore. Competition is, therefore, very stiff. Even if you master how to find a sugar daddy in Singapore you will still have to develop skills to help you keep that sugar daddy from being snatched away from you by other sugar babies and make him spend on you as much money as possible. Hopefully the tips discussed here on how to find a sugar daddy in Singapore will prove of much value to you in your quest to land a wealthy man to finance your dream life. These tips are all you need to know about how to find a sugar daddy in Singapore.