How does a Sugar Daddy arragement work
How does a sugar daddy arrangement work efficiently?
Three insights on how does a sugar daddy arrangement work
A sugar daddy is a wealthy and successful man in search of a younger attractive woman for a mutually beneficial relationship. He offers the sugar baby with financial help and an upscale lifestyle. The sugar baby on the other hand in return offers the sugar daddy with companionship, intimacy, and emotional gratification. The sugar daddy may or may not be married. Regardless of that, he prefers precise arrangements set from the beginning to save him from those dysfunctional relationships full of drama that do not get anywhere.
Sugar daddy arrangements are the plans put in place for 'a sugar' relationship to work out smoothly. So, how does a sugar daddy arrangement work? The following tips will guide you to a successful sugar daddy arrangement: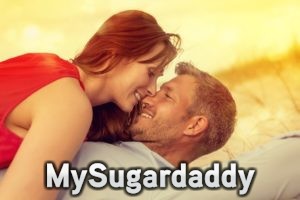 How does a sugar daddy arrangement work regarding discretion?
Most men prefer to keep their personal life private. As a sugar baby getting into the sugar daddy arrangements, you must bear this in mind and respect the boundaries set. For example, a married sugar daddy may not be comfortable with a sugar baby who pokes into his family affairs, doing unnecessary visits to his workplace, neighborhood, etc.
How does a sugar daddy arrangement work concerning honesty and clearly set expectations?
'Sugar dating world' connects two people who value efficiency and do not have time to waste in relationships that do not lead anywhere. A sugar baby should always communicate her needs and expectations from the onset and ask his sugar daddy questions where necessary. This helps her figure out the type of man she is dealing with and whether he is likely to respect the sugar daddy arrangements. A sugar daddy, on the other hand, should also be able to spell out his expectations freely. In that manner, both parties will have a fulfilling and fruitful relationship.
How does a sugar daddy arrangement work regarding respect and honor?
Initial relationship terms are very vital for the relationship to move on well. A sugar daddy and a sugar baby share a relationship that is more than just 'a financial arrangement.' Mutual respect, understanding, and generosity from both parties are paramount. A sugar daddy should feel that his needs have been fully met, in the same way; a sugar baby should also be happy and satisfied with her sugar daddy. This is only possible if there are mutual respect and understanding between a sugar daddy and his sugar baby
There you have it. Follow the tips and your question; how does a sugar daddy arrangement work will automatically be answered.