Find a sugar daddy to pay for college
Become a sugar baby to pay for college
Heading off to college or university is one of the most exhilarating times of our lives, filled with academic challenges, new friendships, relationships, and, of course, some pretty awesome parties.
For many, however, this new adventure is also a test of personal independence and growth, posing unfamiliar challenges and difficulties, most notably of which is financial. With the average university education costing upwards of $35,000 a year in the US and €20,000 in Europe, it isn't surprising that many students are struggling to make ends meat.
In a desperate attempt to get by, many students will turn to student loans, credit cards or flipping burgers to pay the bills, and although this may be enough to get them through university, chances are, they'll also spend the first 5-10 years of their professional lives repaying the debt they have accumulated as students. There is, however, an alternative, instead of subjecting yourself to an unpleasant part-time job or crippling debt, you can find a sugar daddy to pay for college for you.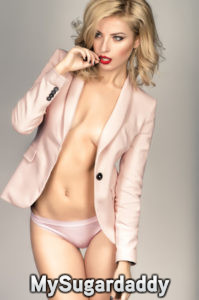 Find a sugar daddy to pay for college
Sugar daddy dating is certainly not a new concept, in fact, it's been around for years, long before dating sites, and it has at times attracted a bad rap, with many viewing this type of relationship as gold-digging, however, the reality is much different.
There are hundreds, if not thousands of wealthy men around the globe who have spent their younger years cultivating their professional lives, growing businesses, advancing their careers and amassing fortunes, all the while, neglecting their personal and love lives.
These men, even in their older years, will still have little or no time for conventional relationships and their social circles, however vast, will largely consist of colleagues, business partners, and mature women who want marriage or children, to which they simply can't commit.
The sugar daddy/sugar baby dynamic is not as one-sided as many might suggest, in fact, those who have found themselves in this type of relationship will often tell you how mutually beneficial sugar daddy/sugar baby dating actually is.
Consider for a moment a student at a university who decides to find a sugar daddy to pay for college. It may seem a little selfish to think they're only dating someone who can help pay down the student loan, but, any man who finds himself dating a sugar baby will certainly be smart enough to recognize this, and, like the student, have his own motivations. He may be looking for a beautiful, fun, and well-spoken student to accompany him to business dinners, keep him company on vacation or simply to help him escape the monotony and boredom he faces in his everyday life, and, although he may not be able to make a long-term commitment, he can make a financial one.
What will life be like after you find a sugar daddy to pay for college
Though every relationship is different, many sugar daddies will be undeniably direct about their expectations for the arrangement right from the beginning, and so should you. You should make your intention to find a sugar daddy to pay for college clear from the start.
You might agree that in exchange for dating or the pleasure of your company, you'd like an allowance which you will use to pay your student loans and other university expenses. He, in turn, may ask that you make yourself available for dating two nights a week and accompany him to his beach house once a month for example.
Though in normal conversation the topic of sex may be uncomfortable, it is important to address this subject with your sugar daddy as early as possible, be open and honest about how far you're willing to go and what you're willing to do.
You should also discuss how open you will both be about your relationship, will you be introduced to members of each others family? How will you define the relationship, are you boyfriend and girlfriend? How to answer the question, how did you meet? Are you allowed to tell others that you only met when trying to find a sugar daddy to pay for college?
Where to find a sugar daddy to pay for college
Some of the most popular ways to find a sugar daddy to pay for college are in-person at restaurants, bars, and other social engagements or online via dating sites.
Find a sugar daddy to pay for college the traditional way
Before the internet, students who set out to find a sugar daddy to pay for college would have done so in person, they'd get dressed up and head out to bars, restaurants and other social events such as art openings that were commonly frequented by the more affluent man. They would strike up conversations, laugh at jokes and ultimately hope their time wasn't wasted on a man with no interest in becoming a sugar daddy.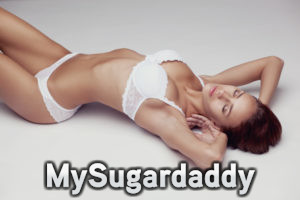 Though this method has proven and continues to be a successful way for students to find a sugar daddy to pay for college, it isn't the most effective as it can be time-consuming and unless you're incredibly direct, no one really knows the intentions of the person they're talking to.
Find a sugar daddy to pay for college on dating sites
If the traditional route isn't for you, then you can turn to the internet to help you find a sugar daddy to pay for college.
Dating sites will often be the first port of call for most students looking to find a sugar daddy to pay for college, as they are often full of single men and offer you the opportunity to be a little more direct about your intentions upfront in your dating profile.
Unfortunately, however, the number and possibly the caliber of men on this type of website may not be great, and although there may be a number of men who are prepared to be sugar daddies, there will also be a number of men who are simply looking for conventional relationships.
What's more, there is no guarantee the person you are talking to is being honest about who he really is, as standard dating websites don't usually offer an identity or verification process, and are certainly unlikely to confirm financial holdings.
Find a sugar daddy to pay for college using a dedicated dating website
In addition to the standard dating sites on the internet, there are also a handful of quality websites designed to matchmake sugar daddies and sugar babies. This is perhaps the easiest way to find a sugar daddy to pay for college as it makes expectations clear right from the start.
Websites like www.my-sugar-daddy.com allow sugar babies to register their details and search through thousands of eligible men using their own preferred criteria, such as annual income, to ultimately find a sugar daddy to pay for college.
There are two huge benefits to using websites like www.my-sugar-daddy.com, the first is the verification process. These sites will essentially vet any potential sugar daddy, checking his identity and confirming that his income is what he specified in his profile.
The second benefit of this type of website is that the people who join them understand that the relationships need to be mutually beneficial. Both the sugar daddy and sugar baby will have certain expectations for their new partner which will often be outlined in their dating profile, for instance, the sugar baby may state that she joined to find a sugar daddy to pay for college, whereas the sugar daddy may specify certain physical attributes he is looking for, such as height, weight or hair color, or simply explain what he is looking for in terms of companionship.
This is certainly easier than using a standard dating site to find a sugar daddy to pay for college as you know what people's intentions are in advance.
Consider your safety when trying to find a sugar daddy to pay for college
Though it's understandable that you may not want to broadcast the fact that you've donned your hottest dress and high heels to head out to find a sugar daddy to pay for college, you should certainly share it with at least one person.
If you have been using the internet to find a sugar daddy to pay for college, we recommend telling a close friend or family member before any meetings with your potential new sugar daddy. You should tell them where you are going, when you plan to return, and do your best to stay in contact throughout your date.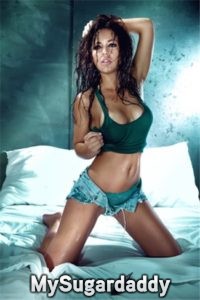 This is particularly important if you choose to use standard dating sites rather than dedicated communities like www.my-sugar-daddy.com to find a sugar daddy to pay for college as again, there is no guarantee the person you're meeting has been entirely honest about his identity.
Stand out from the crowd when trying to find a sugar daddy to pay for college
As the popularity of mutually beneficial arrangement and relationships grow, more and more women are making themselves available to the wealthy sugar daddies of the world. This means that you'll have to work a little harder to stand out from the 30 other students who are looking to find a sugar daddy to pay for college.
Remember that not all sugar daddies are simply looking for pretty young eye candy, many will be looking for well-educated young women who can offer intelligent and stimulating conversation, who have ambition, purpose and aren't 100% focused on the way they look, so be sure to gauge the intentions and desires of the person you plan to talk to, before you do, and tailor your approach accordingly.
Though it has received some bad press in the past and there are still people out there who frown upon this type of relationship, those who embark upon the journey to find a sugar daddy will often find them surprisingly fulfilling. What's more, you have the opportunity to make a living doing something far more fun than waiting tables or stocking supermarket shelves.