Dating a Sugar Daddy
If you want to be a successful sugar baby, you should go into a relationship with a bit a preparation. Being a sugar baby can be an amazing lifestyle choice but there are a number of things you should know in advance in order to be successful in dating a sugar daddy.
Dating a sugar daddy involves a mutual agreement
Being a sugar baby is not just about you getting what you want, whether that be financial support, travel or being spoilt with gifts. As with any relationship, dating a sugar daddy is a two-way contract. Dating a sugar daddy involves agreement with your sugar daddy about what he will get out of the relationship in return. He may be willing to treat you like a princess in exchange for frequent accompaniment when he travels or lunchtime dates that fit around his work schedule. It is important to establish at the beginning of the relationship what you both want so that one party isn't left disappointed and wanting to end the relationship.
Dating a sugar daddy requires putting effort into your personal appearance
A sugar baby doesn't have to be a supermodel but most sugar daddies will expect their sugar babies to put effort into their appearance. Turning up to the first date with chipped nail polish and unwashed hair can set off a bad impression about how much effort you are prepared to put into the relationship. Also, just because you have been dating a sugar daddy for a while doesn't mean you can start to let standards slip. If you look like you are no longer bothered, then you risk having your sugar daddy think that you are losing interest and ultimately moving on to another sugar baby.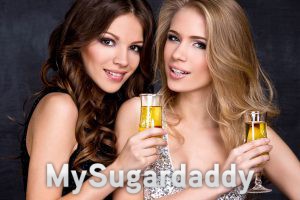 Dating a sugar daddy means being discrete
Many sugar daddies are successful, wealthy men where an indiscrete relationship with a sugar baby could have a negative impact on their careers or personal lives. While many people are open-minded about the world of sugar daddies and sugar babies, there are equally as many who would make judgments in the workplace. Families can be a particularly touchy subject, especially if your sugar daddy is already married or has children. In order to ensure discretion, it is important to understand that if your sugar daddy is reluctant to call or text at certain times and doesn't want to introduce you to other people in his life, that you respect it.
Enjoy dating a sugar daddy!
At the end of the day, dating a sugar daddy should be fun. Enjoy being part of the exciting world of dating a sugar daddy!